Virtual Cookbook Event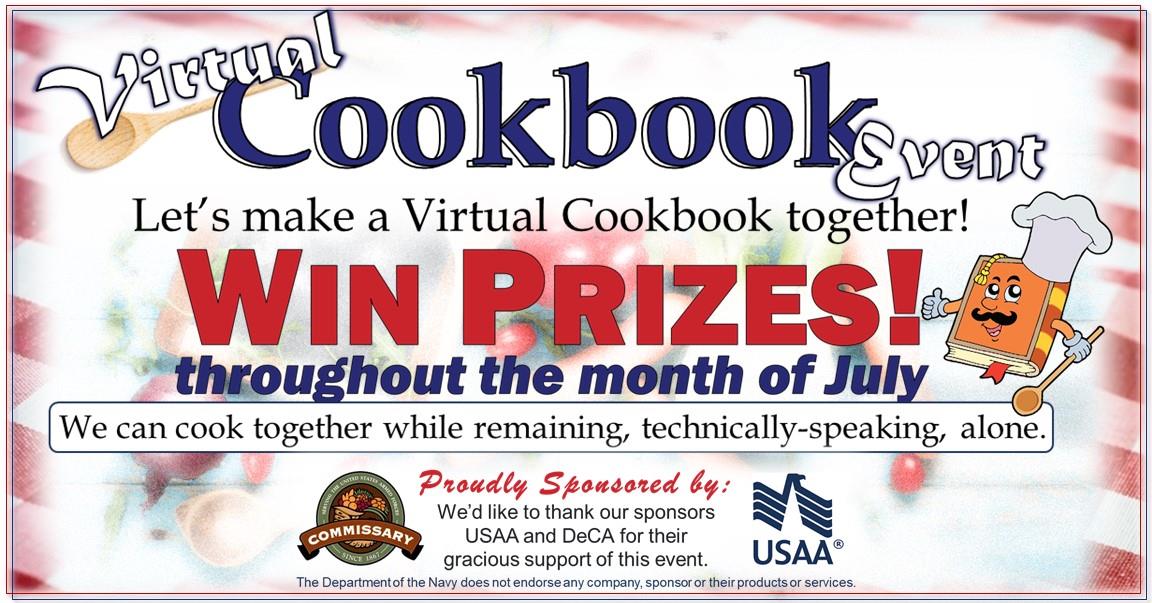 Virtual Cookbook Event – Let's make a Virtual Cookbook together! WIN PRIZES!
Join us through July and explore new recipes. Each week we'll highlight a new recipe category. We can cook together while remaining, technically-speaking, alone.
Recipe Categories:
Week 1 – July 1-10th - Favorite New Recipe

Week 2 – July 13-17th - Favorite Dessert

Week 3 – July 20-24th - Healthiest Favorite

Week 4 – July 27-31 - Favorite Outdoor recipe on the Grill
One random winner will be chosen each Friday. Prizes will be awarded through our NAS Whiting Field Commissary/DeCA.
To enter the contest simply post a picture and recipe on our Facebook Event "facebook.com/WFMWR". Prizes will be awarded weekly!
Please provide no more than one recipe per day. At the end of July, we will post a compiled book of all the submissions for you to print your very own cookbook.
Eligibility: This event is open to all MWR patrons with valid ID.
We'd like to thank our sponsors NAS Whiting Field Commissary/DeCA and USAA for their gracious support of this event.
#NavyStrongSE #Sponsored by NAS Whiting Field Commissary/DeCA "https://www.commissaries.com/shopping/store-locations/whiting-field-nas" and USAA, to find out more about USAA visit www.usaa.com.
No Navy endorsement implied.