---
Community Recreation


---
Fitness


Our Captain's Cup Flag Football Games are incredible!
Come watch the teams battle it out on the field.
---
Liberty





---
Library



---
Whiting Park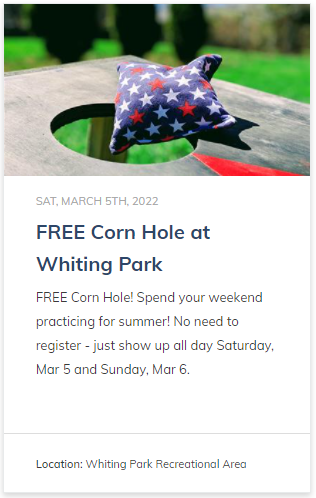 ---
Visit us on the web for all the details "
https://www.navymwrwhitingfield.com
"

Airdales Recreation Center is open (M-F: 9am-5pm) - a convenient hub for all our Community Recreation Services, Outdoor Equipment Rental, Tickets and Travel and Liberty Programs.