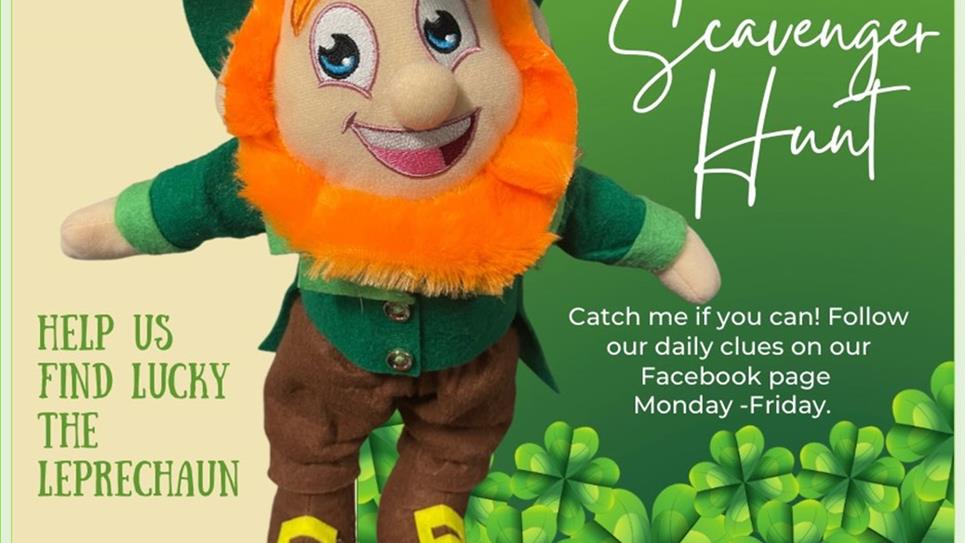 Liberty/Community Recreation Where's Lucky
Date and Time: Every Wednesday, March 2 – 23rd
Eligibility: Military/ DOD ID card holders and family members
Location: Base Wide
Description: We will take you on a base scavenger hunt with one clue posted weekly. Help us find Lucky and return him to the Airdales Community Recreation Building. Watch our facebook page for clues and updates.
Fee: FREE
Register By: N/A
Provided: Pride not Prize! Recognition on our Facebook page What to bring: N/A