Outdoor Recreation Equipment Rental
Outdoor Recreation Equipment Rental is housed at Airdales Recreation Center.
Airdales is a convenient hub for all Community Recreation and Liberty Services - Outdoor Equipment Rental, Tickets and Travel and Family Programs. After years of planning and coordination their indestructibley built bowling lanes underwent a major transformation. The 11,000 square foot facility houses: Interlinked Big Boy Game Boxes, Massage Chairs, Billiards, ShuffleBoard, Foosball, and Air Hockey games. There's a huge climbing jungle for kids and a massive movie room with stadium seating and Bose surround sound. Beautifully appointed furnishings attop durable carpeting are surrounded in a palette of pleasing colors which adorn the walls. The Team even commissioned a local graffiti artist who created custom splashey art for an incredible focal point. A dining location to satisfy the appetites of the installation will be coming soon to fill the well appointed kitchen. All of this and a state of the art multi-purpose room befit with collaboration and brainstorming tools along with high speed wi-fi and teleconference capabilities. Congratulations to the team at Mighty Whiting who continue to cut the path to provide the pinnacle of service for our military community.
Take a virtual tour of Airdales – It's Incredible Visit: "https://youtu.be/v9ZICZ2m_7M".
Activate your life through recreational fun! Get out and enjoy the Sunshine State with our variety of equipment and rentals. You'll find everything you need to host the perfect party (pavilions, canopies, tables, chairs, grills, coolers and more!), or plan a do-it-yourself adventure with our bikes, camping gear, and more!
https://www.navymwrwhitingfield.com/modules/media/?do=download&id=1c857a85-44aa-4426-980c-d59b22144bab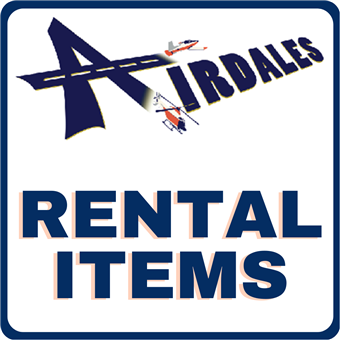 DOWNLOAD OUR RENTAL ITEMS PRICE LIST!
While Community Recreation at NAS Whiting Field does not rent inflatables, there are many local vendors who do. Here is a sample to get started on planning your birthday party or picnic!
Breeze Bounce (850) 450-8522
Aloha Bouncers (850) 368-0620
Patriot Party Rentals (850) 889-1020
Champion Rent-All (850) 995-7779
Bounce-N-Slide (850) 384-6464
===== ===== =====
Three Minutes is all it takes ... Outdoor Recreation Equipment Rental Feedback:
Community Recreation:
Includes Tickets & Travel, Whiting Park, Outdoor Recreation & Gear Issue, Picnic & Pavilion areas and our Wiggly Field Dog Park.