===== ===== =====
Library (Tower Books) – Patrons can browse the collection using the NAS Whiting Field Library Bibliovation Catalog.



Visit: "https://milrec.bibliovation.com"
Tower Books and Café offers a casual location to sit and study, get a cup of coffee, or check out one of our many resources. Offering books, movies, audiobooks, magazines, craft tools and video games. We strive to meet the variety of needs of our military community.
Authorized patrons include all active duty service members and their dependents, Reservists, retired service members, civilian and contract DoD employees and their family members, with no age restrictions.
Library Services
· Wifi available throughout building
· Patron Laptops are available for use in-house use
· Study Room is only available on a first come first served basis (no reservations are accepted)
· Reference services available by phone or in person
· Games are available for in-house use
· Craft tools are available for circulation
· Track your reading and participate in programs with Beanstack. Register at whitingfield.beanstack.org (or download the Beanstack Tracker App)


Library Programs
Checkout our events at https://www.navymwrwhitingfield.com/events

Storytime
Join us as we read books, sing songs, build on early literacy skills and promote a love of reading with your child! Story Time takes place in the Library each Wednesday and Thursday at 10am.


Visit our Youtube channel for all our Story Time videos: "https://www.youtube.com/channel/UCMMGir5OcQTLzWe-5Ea3nLA/playlists"
Tower Adult Book Club
Welcome all bibliophiles! Each month we choose a new book to read, then come together to discuss the themes and ideas in a lively discourse.
Meets the last Thursday of each month @ 4:00pm (Jan-Oct).
Age 18+
Reading Programs
Everyone is welcome to join in our incentive-based reading events throughout the year!
1000 Books Before Kindergarten:
Children who are read to at an early age are more successful in school.
Reading aloud to infants and children encourages social, emotional, and cognitive development.
The ability to learn language skills is greatest before the age of six.
Children who are read to have bigger vocabularies when they enter school.
If you read just one book a day with your child, you'll reach 1,000 books in less than three years.
Summer Reading Program:
Join us for the Navy MWR Libraries' Summer Reading Program! Running from June 1 through August 1. Find our intallation and the DoD-wide virtual program at Beanstack.com/DoD.
Registration groups:
Pre-Reader: Infant - 4 y/o
Young Reader: 5-12 y/o
Teen: 13-17 y/o
Adult: ages 18+

Off Site Library Resources


The DoD Morale, Welfare and Recreation (MWR) Libraries use the combined resources and efforts of the four branches of service.
Visit: https://dodmwrlibraries.org/. This is now our off site library resource. This resource is available 24/7/365! It is open to Navy, Marine Corps, and Coast Guard Active Duty personnel, Reservists, Retirees, Dependents, Naval Academy Midshipman, DoN Delayed Entry Program Personnel, and Civilian employees (GS, NAF, CTR). They offer foreign languages, genealogy, current events, children's resources.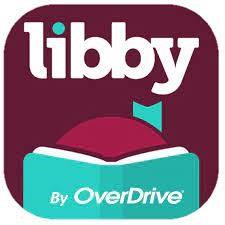 Overdrive can now be reached through Libby App. You can download the app through your smartphone or go to Libbyapp.com. Patrons can check out and transfer digital content, e-Books and audiobooks to e-readers, tablets, and more. To gain access:
From the Main Menu select "Add a Library" (If you are a new user, you will instead be asked if you have a library card; say yes)
Select "Search for library by name"
Search for "Department of Defense" all spelled out.
Choose the Location option (the email address option is for public libraries and will not sign you in)
You will see a drop-down list of locations: Select "Navy MWR Libraries"
Once you have proceeded to the next step, you will be prompted for your email and password. Use the same email you used for your library account and the password you set up in Bibliovation. If you have not set up a password in Bibliovation, ask a Librarian.
If successful, you will be prompted to name your library card. This step is optional.

Visit the cafe side of the facility! For more information, please visit the website for the cafe!

*Click here for details about GoWifi.*
GoWifi is available in the following locations:
Airdales Recreation Center
Fitness Center
Tower Books & Café
Ace's Pub
South Field Snack Bar
Atrium
Sikes Hall
Clear Creek R.V. Park
Whiting Park