===== ===== =====
Three Minutes is all it takes ... South Field Snack Bar Feedback: "https://www.surveymonkey.com/r/FoodBeverageWhitingField".
===== ===== =====
Located inside the South Field Squadron Building, this snack bar offers a little bit of everything! We open at 0600 and have many delicious breakfast sandwiches, burritos and omelets to choose from. In a hurry? We make fresh salads daily that are ready when you need them! Add to that a bowl of our homemade soups or chili and you have a quick meal on the go! Sit down for lunch and have a burger, philly cheese steak, chicken strips, or wraps with some hot fries that are prepared especially for you
Don't stand in line, order online with DineOnTheGoWhitingField.com, your connection to on-base dining at Naval Air Station Whiting Field. Click "Order Online" or download our iPhone App or Android App to your mobile device and place your pick-up order for South Field Snack Bar, Tower Cafe, and Uptown Pizza. Another quick and easy way to add the app to your smartphone is by texting the words "DOTGWHITINGFIELD" to 33733.
Food at Your Fingertips!
1. Order on our website DineOnTheGoWhitingField.com or through the mobile app "Dine On The Go – Whiting Field" available in Apple App Store or Google Play.
2. Schedule to pick-up now or at a later time.
3. Receive a confirmation number via email to verify your order.
4. When you arrive to the restaurant, park in any of the designated Dine on the Go spots, step inside and let a staff member know that you are picking up your Dine on the Go order.
5. Enjoy!
Attention: NMCI users may experience delayed page loading times.
See our menu in the "Downloads" section.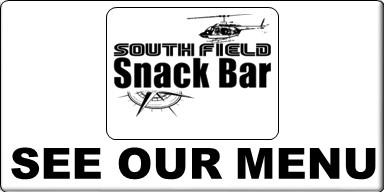 GoWifi is available at this location!
*Click here for details about GoWifi.*