==== ==== ====

Three Minutes is all it takes ... Online Fitness Center/Gym Feedback: "https://www.surveymonkey.com/r/FitnessWhitingField".

==== ==== ====
The Fitness Center, Building 3148, is located on the corner of Yorktown Street and Saratoga Street. This world-class facility hosts a complete range of machines and activities to fulfill your exercise needs. The locker rooms are equipped with a sauna and steam room. Children under the age of 16 must be accompanied by a parent or guardian. There is a $5 guest fee for guests (one guest per ID card).
We are a full service fitness center and gym featuring the following:
PRT certified cardio
Selectorized equipment
Free weights
TRX pull-up bars
Group exercise classes
1 Basketball court, complete with volleyball setup
2 Glassed-in Racquetball courts
Steam rooms / saunas
ACE Certified Fitness Trainers offering One on One Training Sessions
FITNESS CENTER POLICIES
Eligible Patrons:
Active Duty Personnel
Military Retirees
Active Duty Family Members
Military Retiree Family Members
DoD Civilian Employees
Guests:
1 Guest per ID with a $5 guest fee
Dress Code:
Appropriate gym attire and footwear at all times
Appropriate length shorts
Sports bras or exposed undergarments and midsections must be covered
No obscene or offensive print or pictures on clothing
Reservations:
Court reservations must be made for Unit PT's. Reservations can be made anywhere from 24 hours to a week in advance.
1 reservation per command
GENERAL FITNESS CENTER GUIDELINES
No photography
No food on the courts, in the Fitness Center, or in the Group Exercise Room
Do not leave personal items unsecured
Locks are not provided. Please bring your own
Re-rack your weights and return equipment after use
Wipe down the equipment that you have used after you are finished
DOWNLOAD OCTOBER GROUP EXERCISE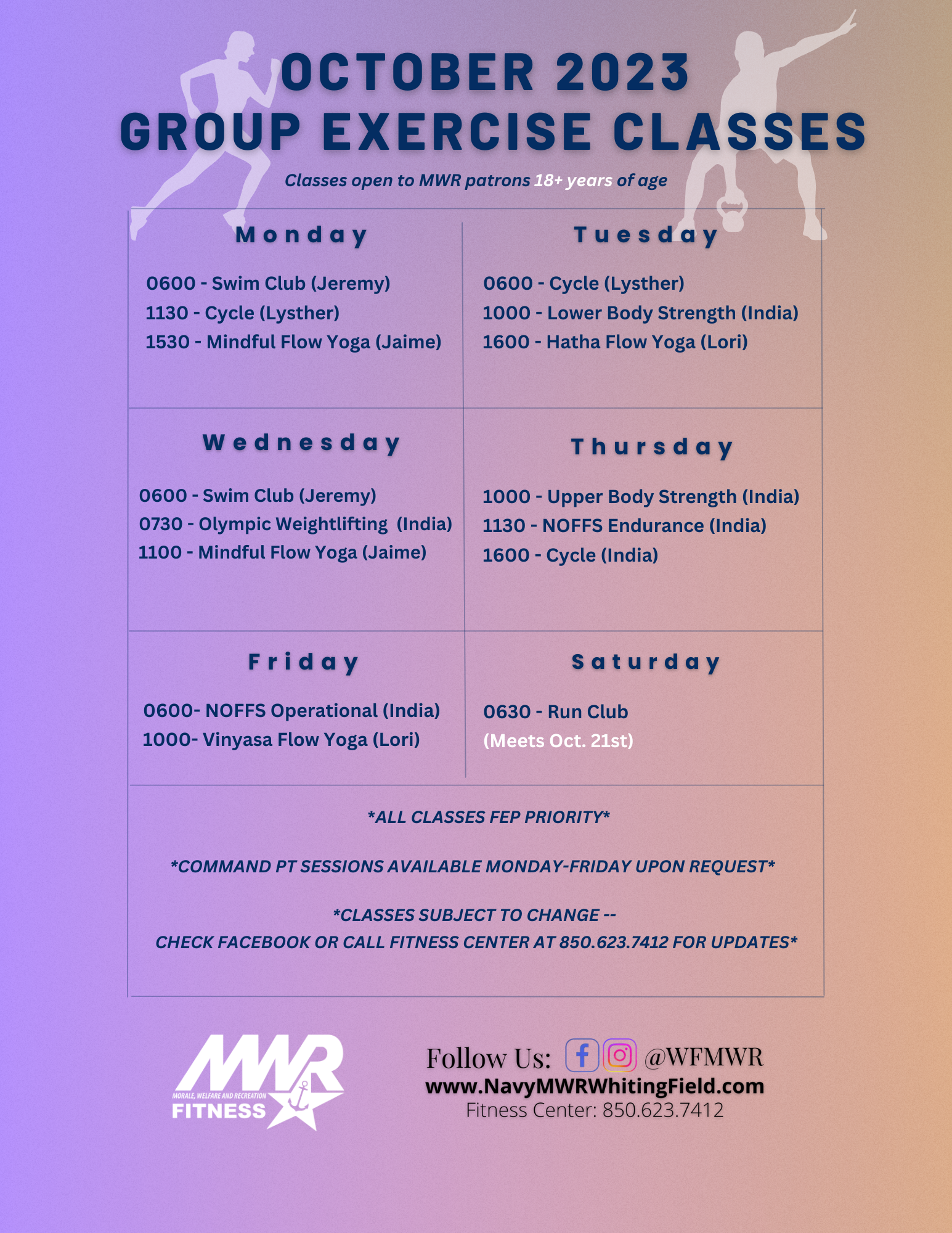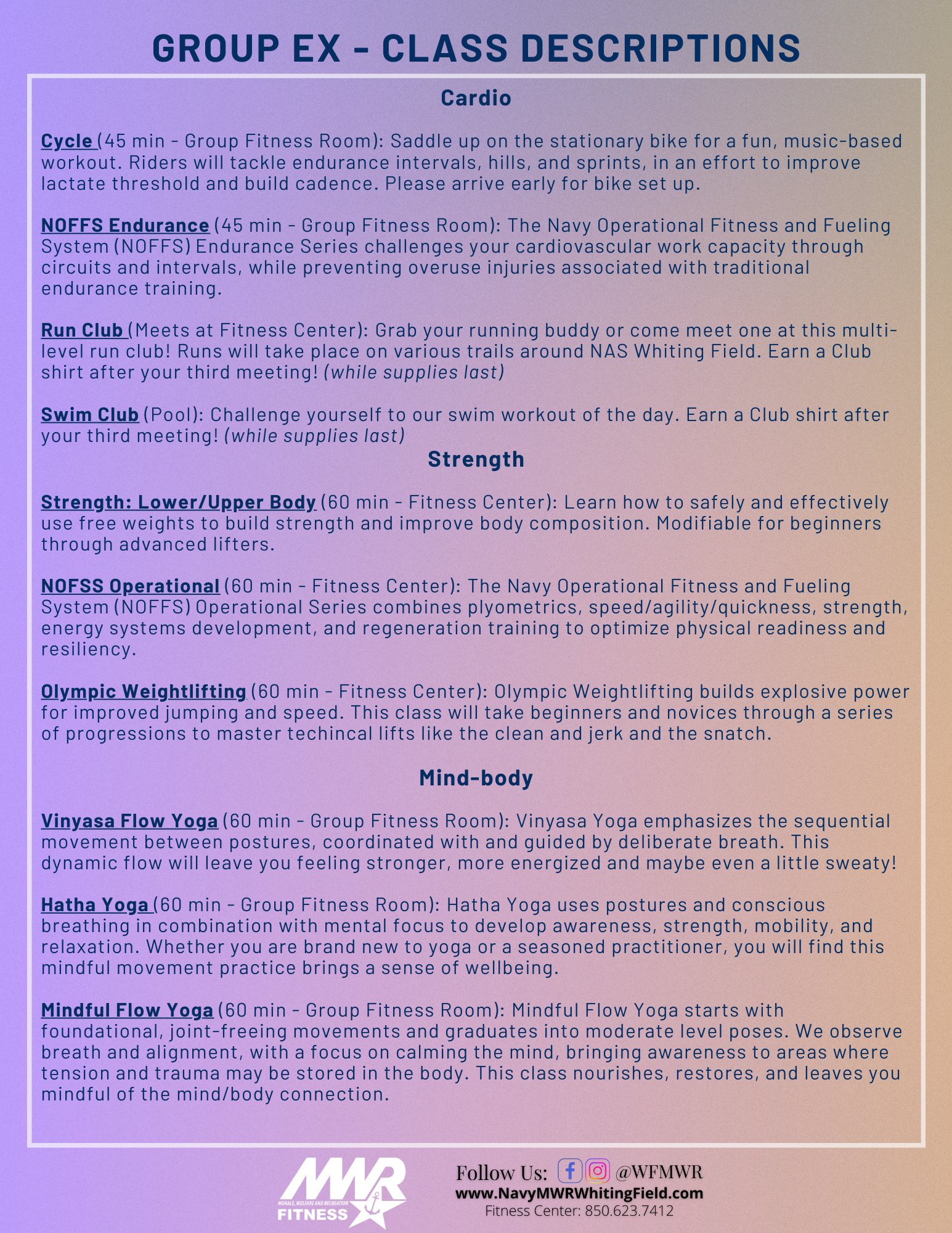 NAS Whiting Field Fitness Links:
HELPFUL LINKS / ADDITIONAL RESOURCES

Visit our Youtube channel for all our Fitness videos: "https://www.youtube.com/channel/UCMMGir5OcQTLzWe-5Ea3nLA/playlists"
Additional Fitness Centers in Pace / Milton
Anytime Fitness
Riviera Fitness
Milton Gym
In-Line Fitness
GoWifi is available at this location.

*Click here for details about GoWifi.*