MWR Surplus Property Auction
Our MWR Surplus Inventory Auction is for property the government does not need. This property can include assets ranging from office equipment and furniture to vessels and vehicles.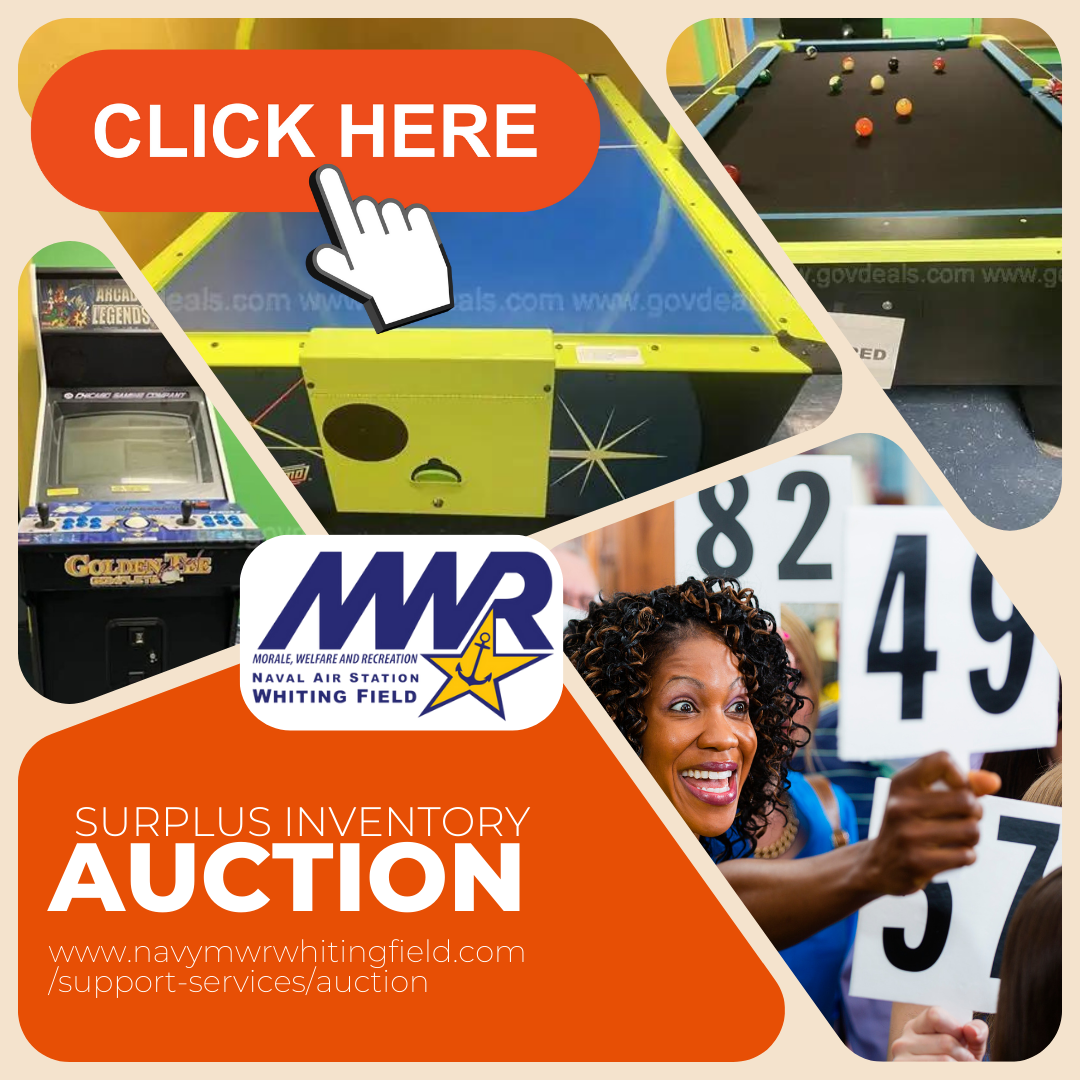 You can purchase surplus government property through our contracted site at "GovDeals.com" . The site offers the general public the chance to bid electronically on our surplus federal assets. All registered participants can bid on a single item or multiple items (lots) within specified time frames.
Items are continually listed and updated and are available through our contracted site at "GovDeals.com" for aproximately two weeks.
Frequently Asked Questions can be found through the "GovDeals.com" web site.
Asset Removal: Items are located on Naval Air Station Whiting Field in Milton, Florida. We do not ship, pack, palletize or load items. Therefore, before bidding, carefully read item description and contact us regarding any removal questions.