===== ===== =====
The Tower Books & Cafe is the perfect place to meet up with friends, relax or study! In our Starbuck's coffee shop you can enjoy your favorite coffee beverage whether it's hot, iced, or frozen! Top it off with one of our gourmet pastries, muffins or biscuits and you can't go wrong! Our coffee shop offers comfortable areas to study in; you can take your pick of couches, armchairs, or a table if you need to spread your work out. Come do your presentation on our wall-to-wall chalk board or use one of the many erasable boards that are available. We provide Wi-Fi so internet access is easy. Come in, relax, and stay a while!
Visit the library side of the facility while you're here! For more information, please visit the website for the library!
Don't stand in line, order online with DineOnTheGoWhitingField.com, your connection to on-base dining at Naval Air Station Whiting Field. Click "Order Online" or download our iPhone App or Android App to your mobile device and place your pick-up order for South Field Snack Bar, Tower Cafe, and Uptown Pizza. Another quick and easy way to add the app to your smartphone is by texting the words "DOTGWHITINGFIELD" to 33733.
Food at Your Fingertips!
1. Order on our website DineOnTheGoWhitingField.com or through the mobile app "Dine On The Go – Whiting Field" available in Apple App Store or Google Play.
2. Schedule to pick-up now or at a later time.
3. Receive a confirmation number via email to verify your order.
4. When you arrive to the restaurant, park in any of the designated Dine on the Go spots, step inside and let a staff member know that you are picking up your Dine on the Go order.
5. Enjoy!
Attention: NMCI users may experience delayed page loading times.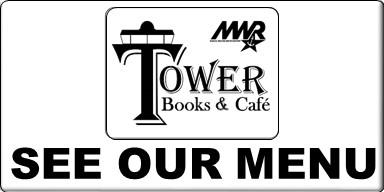 GoWifi is available at this location!