Whiting Park Recreational Area
Whiting Park will be closed on Friday, May 20 in support of the Military Appreciation Picnic event.
Located on the banks of the beautiful Blackwater River in downtown Milton with plenty of room to play.
Offering a wide variety of water craft available to rent; including pontoon boats, kayaks, canoes, jon boats and even stand-up paddleboards!
There's a fishing pier, picnic pavilions, horse shoe pits, volleyball and basketball court.
===== ===== =====
Three Minutes is all it takes ... Whiting Park Feedback: "https://www.surveymonkey.com/r/CommunityRecWhitingField".
===== ===== =====

Visit our Youtube channel for all our Outdoor Recreation videos: "https://www.youtube.com/channel/UCMMGir5OcQTLzWe-5Ea3nLA/playlists"
* * * Download our "Leave No Trace" planning sheet * * *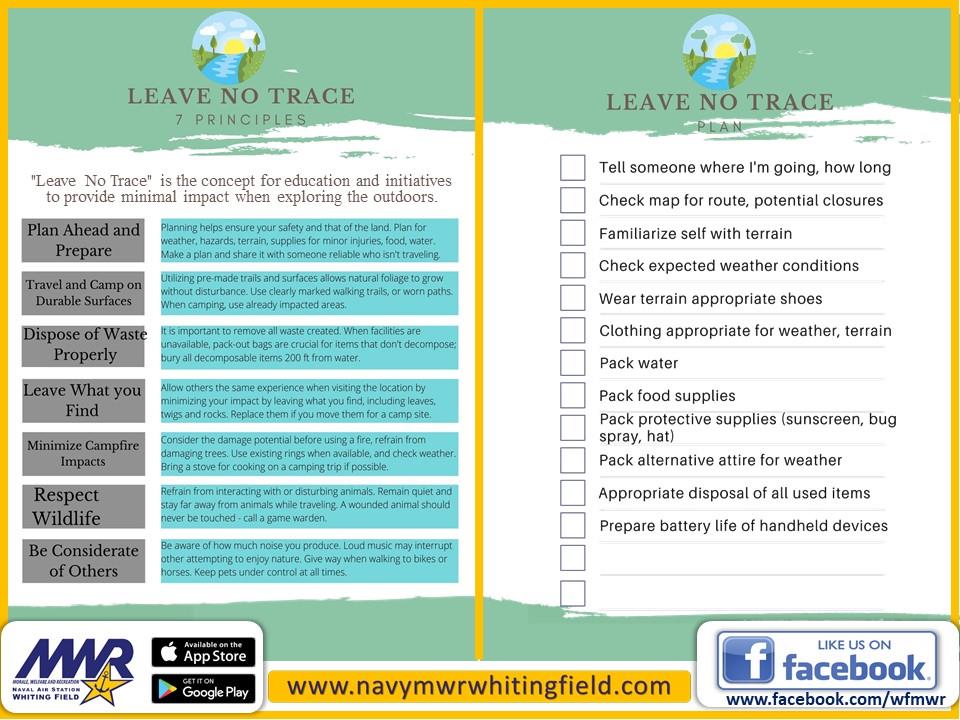 ===== ===== =====
Register for our events and programs online at:
https://myffr.navyaims.com
===== ===== =====
Whiting Park Recreation Facility is a "one of a kind" Navy recreation facility, located on the beautiful Blackwater River, just east of downtown Milton, Florida. There is something for the whole family, including boat rental, sand volleyball courts, basketball, horseshoes, corn hole, and a wading area and playground for the kids.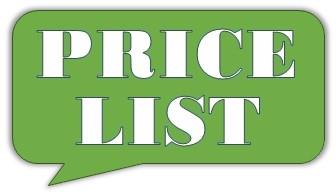 See our Price List is in the "Downloads" section.
Watercraft: The park's boat rental fleet includes a bass boat, Jon boats, Skiffs, and pontoon party boats as well as canoes, kayaks, stand-up paddleboards, and paddleboats. Power driven watercraft may be reserved up to one week in advance provided the Boater Safety Course has been successfully completed.
MWR NAVY MWR "Boater Safety Course"
In accordance with CNIC standards, NAS Whiting Field has implemented a boater safety course. All individuals are required to complete our boater safety course and be in possession of their "Boater Safety Card" in order to operate any motorized watercraft at Whiting Park. The Boater Safety Course consists of a written test and a practical proficiency demonstration for safe operation of our motorized vessels on the waters of the Blackwater River. Test can be taken at any time during normal hours of operation. The practical can be scheduled at the time the test is completed. A "Boater Safety Card" will be issued by Whiting Park upon successful completion of the written test and the practical proficiency demonstration. Additionally, those born after 1 Jan 1988 are required to provide proof of completion of the Florida state course available through www.boatus.org/florida. Boater Safety Manuals are available at Whiting Park and additional study material is available in our downloads section. Furthermore, this card / course is reciprocated at NAS Pensacola as well as the completion of the NAS Pensacola boating safety course is recognized at NAS Whiting Field (Whiting Park).
Fuel: Whiting Park offers non-ethanol fuel for purchase to authorized patrons; however, mechanical services and boat parts are not available.
Off-site rentals: Canoes, kayaks, and jon boats are available for off-premises or on the river. Boating and skiing accessories are also available for rent.
Pavilion Rentals: Five pavilions are available for rental and reservations are required. Patrons must come in person to reserve pavilions up to 90 days in advance. All groups must either be sponsored by authorized patrons or have written approval from the Commanding Officer, NAS Whiting Field or his designated representative.
For events, (pavilion rentals) sponsored by authorized patrons, guest list must be submitted to MWR no less than 5 days prior to the event.

Non-federal organizations, (NFE's): Any non-DoD organization, (civic, private, religious, corporate, local government etc…) with or without an authorized sponsor must have approval from the NASWF Commanding Officer prior to requesting a reservation. All requests must be sent to the Commanding Officer via the MWR Director
Here are a few local businesses offering outdoor adventures too!
Hunting and fishing licenses may be obtained at the Tax Collector's Office or at various sport stores, bait and tackle shops and retail stores as designated by the Tax Collector.
Visit their website: "https://srctc.com/hunting-fishing/"
GoWifi is available at this location.
*Click here for details about GoWifi.*