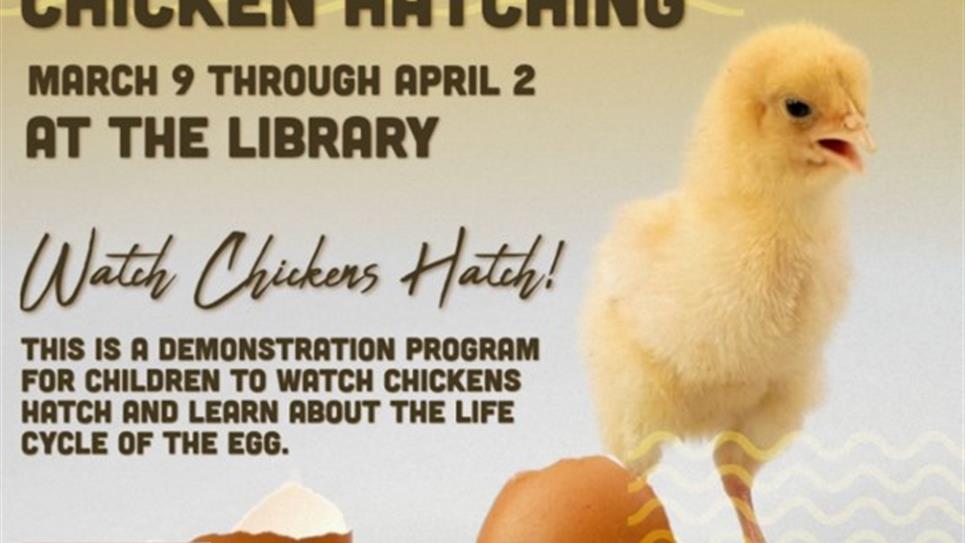 Chick-It-Out Chicken Hatching at the Library
This educational program will run from March 9 through April 2 (Easter Eggventure Trail Event).
Visit the Tower Books Library.
Everyone will enjoy this demonstration program for children to watch chickens hatch and learn about the life cycle of the egg.
Call the library for more information at 850-623-7861.