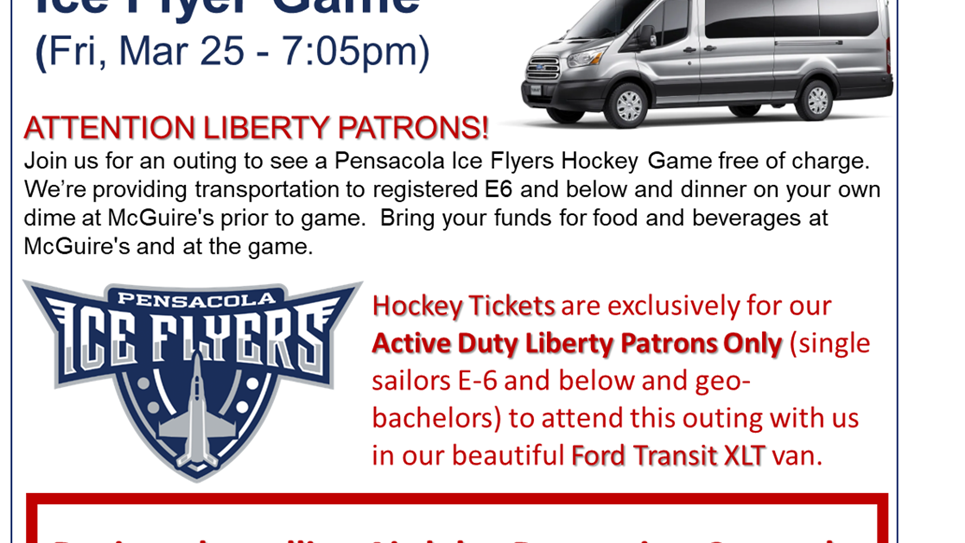 ATTENTION LIBERTY PATRONS!
Join us for an outing to see a Pensacola Ice Flyers Hockey Game free of charge. We're providing transportation to registered E6 and below and dinner on your own dime at McGuire's prior to game. Bring your funds for food and beverages at McGuire's and at the game.
Hockey Tickets are exclusively for our Active Duty Liberty Patrons Only (single sailors E-6 and below and geo-bachelors) to attend this outing with us in our beautiful Ford Transit XLT van.
Register by calling Airdales Recreation Center by Monday, March 21 at 850-623-7032