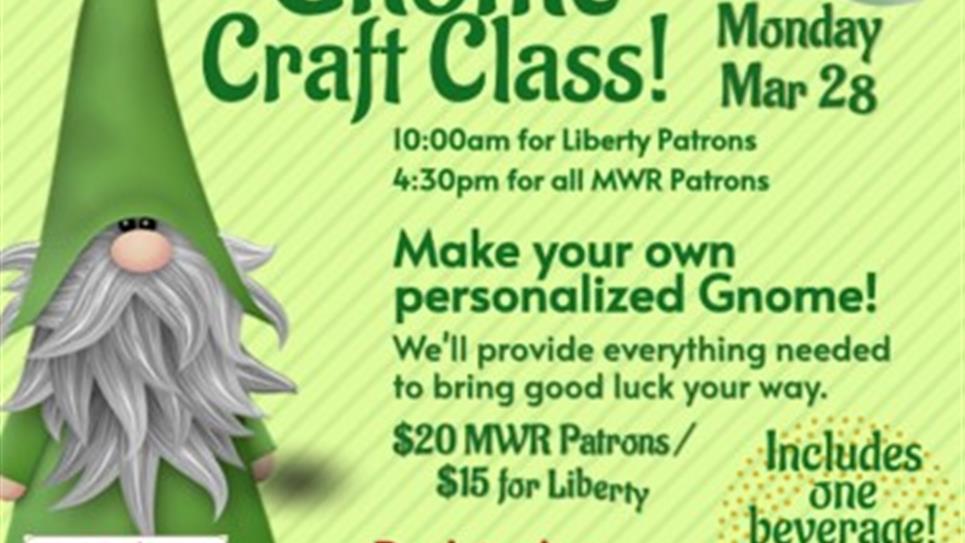 Lucky Little Gnome Class
Date and Time: Monday, March 28th – 10:00am and 2:00pm
Eligibility: E6 and below Location: Airdales Multi-purpose room
Description: We will give you the tools to make your own personalized Gnome who is said to bring luck your way! A drink is also included with this class.
Fee: $20/person for Community Recreation and $15 per Liberty Patron
Register By: Thursday, March 24
Provided: Supplies to make Gnome and one beverage
What to bring: Game Face!
Call Airdales to register at 850-623-7032.