We invited all Single Sailors and Geographical Bachelors along with all On Duty Emergency Responders and Security Personnel to join us at Airdales on Thanksgiving Day.
Enjoy a traditional Thanksgiving Feast with all the fixins' and watch your favorite games on the Big Screen. Serving starts at 11:30am and will go while supplies last.
Call Airdales for details at 850-623-7032
Thank you to our sponsor WarHawgs "https://warhawgs.org/".
No Navy endorsement implied.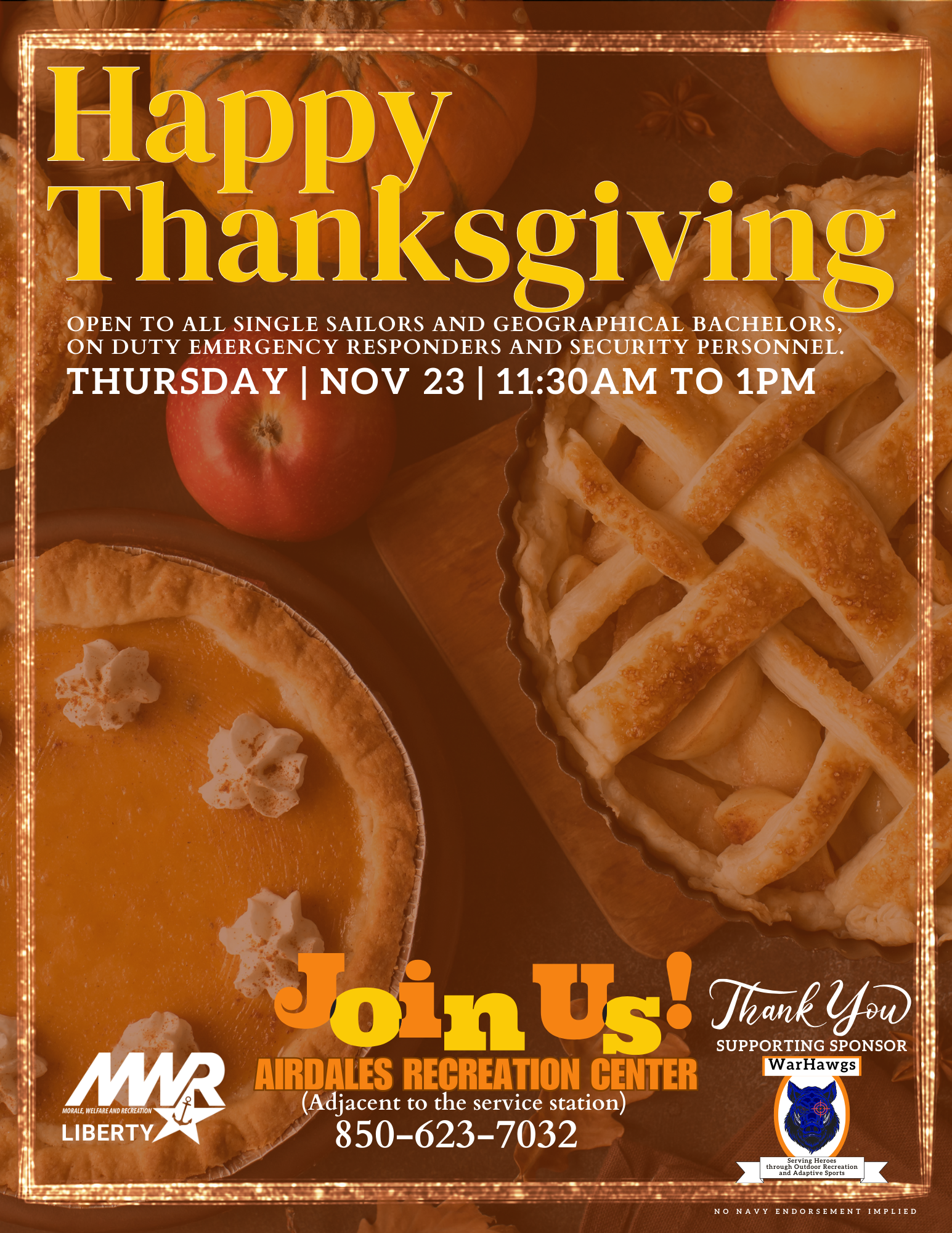 PRINT THE POSTER!