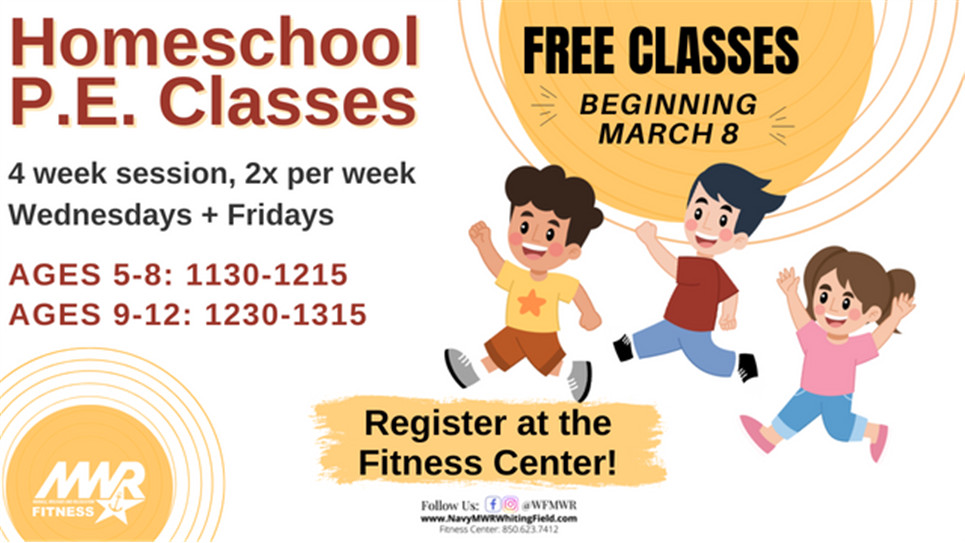 Here's a fun way to meet new friends while getting a kid friendly workout! Children ages 5-12 can join in our Homeschool P.E. Classes beginning March 8. This series of physical education classes meets the Homeschool P.E. requirements.
The four week session meets each Wednesday and Friday for age groups 5-8 and 9-12.
Join us for these action packed, high energy sessions and learn good work-out habits which last a lifetime!
Call us at the Fitness Center to register at 850-623-7412.