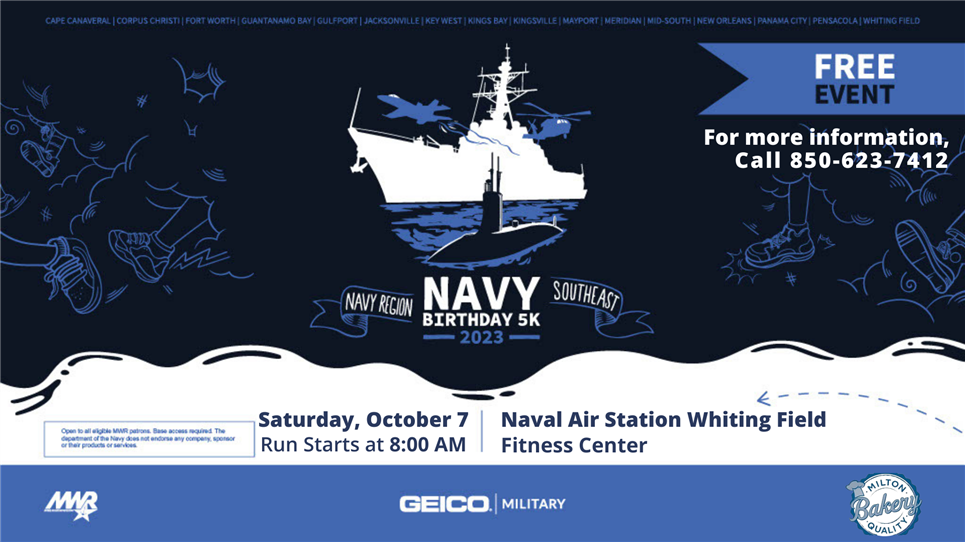 Join us on Saturday, October 7 for an exhilarating 5K run in celebration of the Navy Birthday! Walkers are welcome too, so lace up your running shoes and be a part of this special event honoring the Navy's incredible legacy!
Run Start Time: 8:00 AM
Location: NAS Whiting Field Fitness Center
After the run, stick around for a delightful cake cutting ceremony. It's going to be a blast! Don't miss out - see you there!
Call the Fitness Center for more information at 850-623-7412.
Thank you to our Sponsors:
Geico Military "https://www.geico.com/information/military/"
The Milton Quality Bakery "https://www.miltonqualitybakery.com/"
No Navy endorsement implied.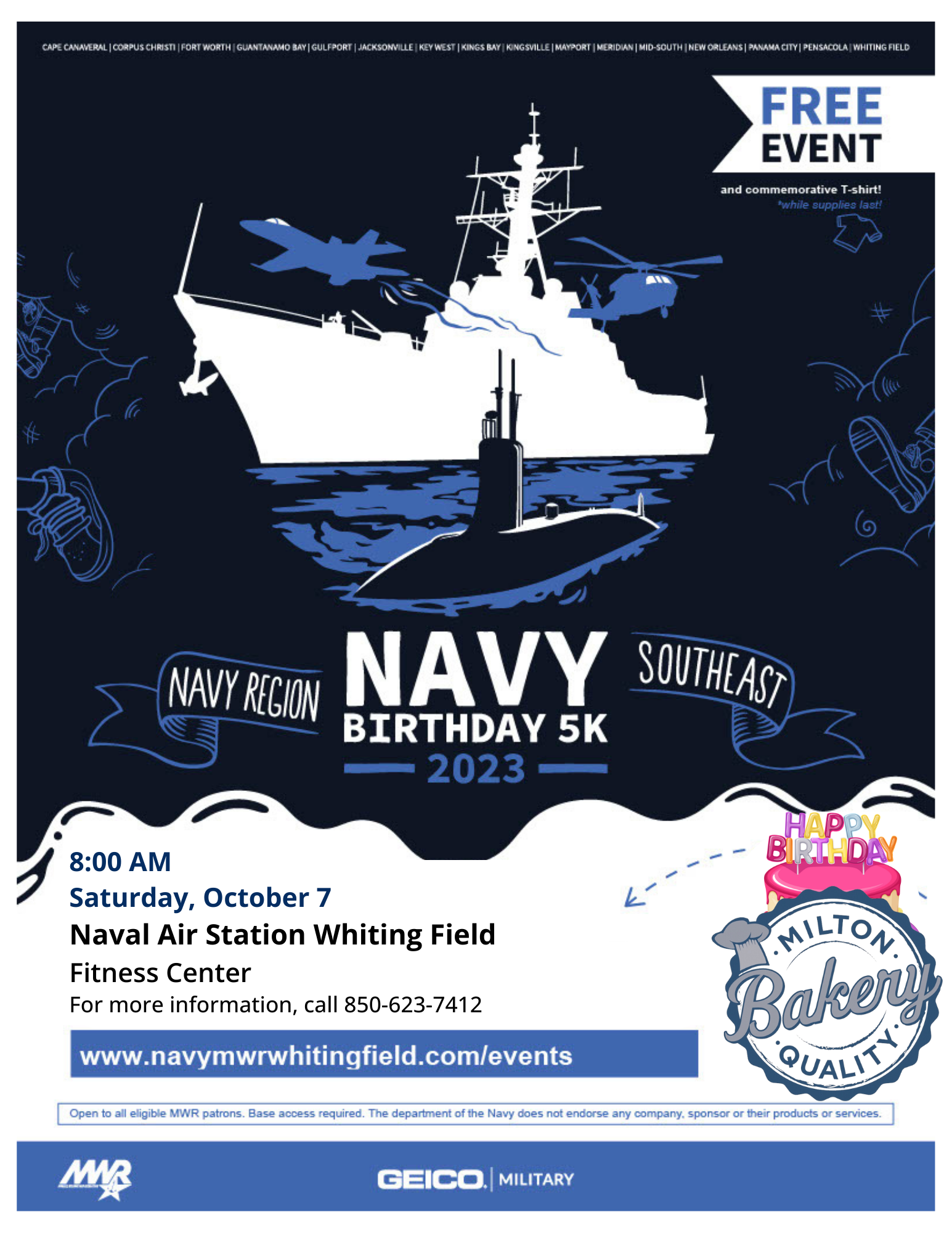 PRINT THE POSTER