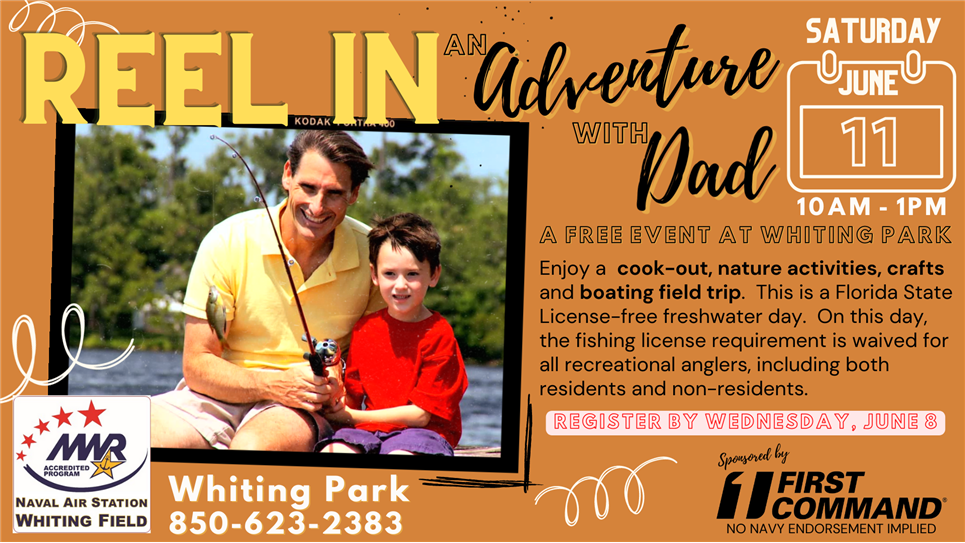 Father's Day event at Whiting Park 11 June 2022, 10:00am to 1:00pm. Free event with cook-out, nature activities and Boating Field Trip. This is a Florida State License-free freshwater day. On this day, the fishing license requirement is waived for all recreational anglers, including both residents and non-residents.
Call Whiting Park for details at 850-623-2383
Thank you to our sponsor FirstCommand "www.firstcommand.com/insurance". No navy endorsement implied.