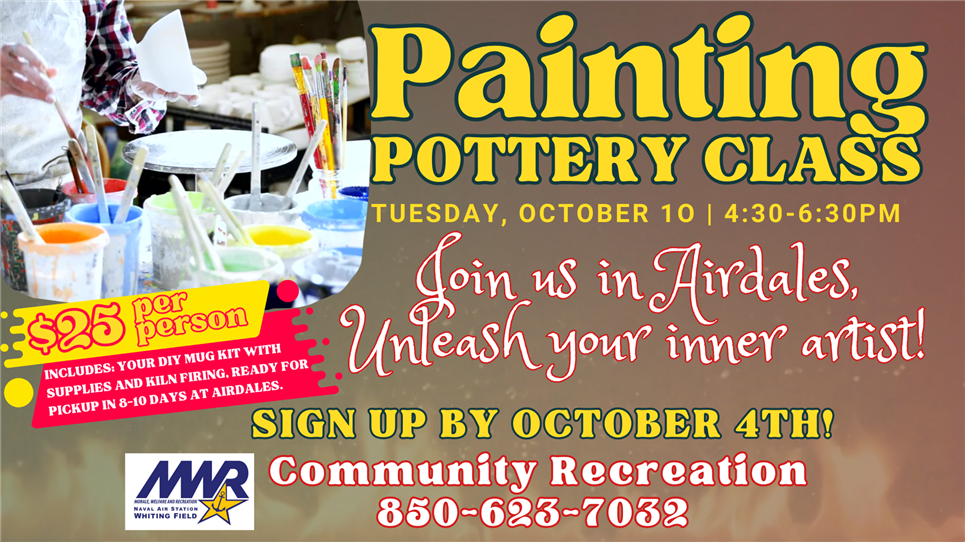 Get ready to unleash your inner artist! Join us for a colorful and creative adventure at our Painting Pottery event! Whether you're a seasoned artist or just starting out, this event is for YOU!
What's in store for you:
A chance to explore your artistic side
Ceramic supplies to bring your vision to life
A fun-filled, skill-level-friendly experience
Don't miss out on this pottery-painting extravaganza! Mark your calendars and let your creativity flow! So let's dust off those artist skills! We are bringing the painting pottery class to you!
$25.00 per person. This includes your own mug to paint, along with painting supplies and getting your mug fired in a kiln (8-10 day turnaround). We will have them ready for pickup at Airdales after that time.
Call us at Community Recreation for more information at 850-623-7032.
SIGN UP BY OCTOBER 4TH!