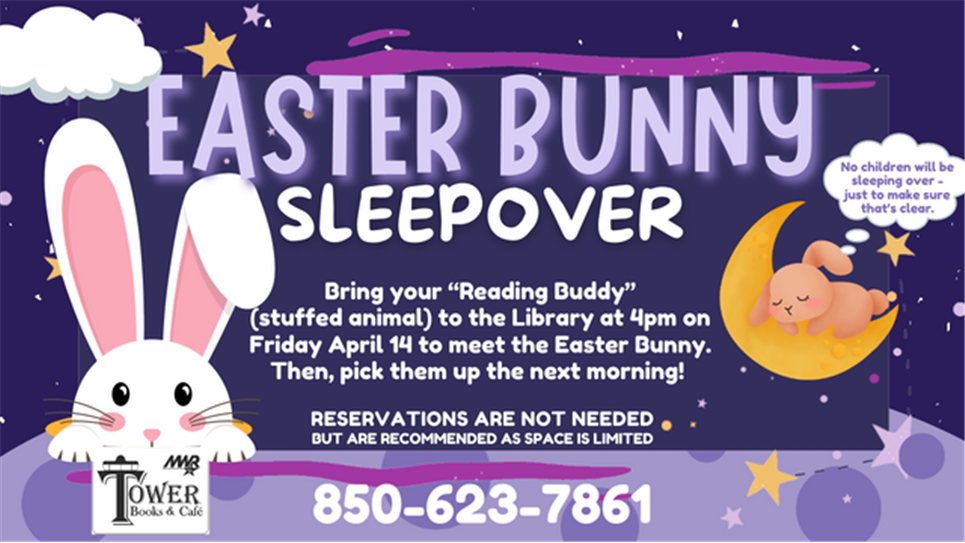 Bring your "Reading Buddy" (stuffed animal) to the Library at 4pm on Friday, April 14 to meet the Easter Bunny. We will have a bedtime story and lullaby and take pictures with the Easter bunny. We will tuck them into bed for the reading buddies to sleepover with the Easter bunny. Come pick up your "Reading Buddy" for breakfast the following morning at 9am and head on over to Capture the Flag event with Fitness (10am).
Reservations are not necessary but are recommended as space is limited.
Note: No children will be sleeping over-just to make sure that's clear.
Call the Library for details at 850-623-7861.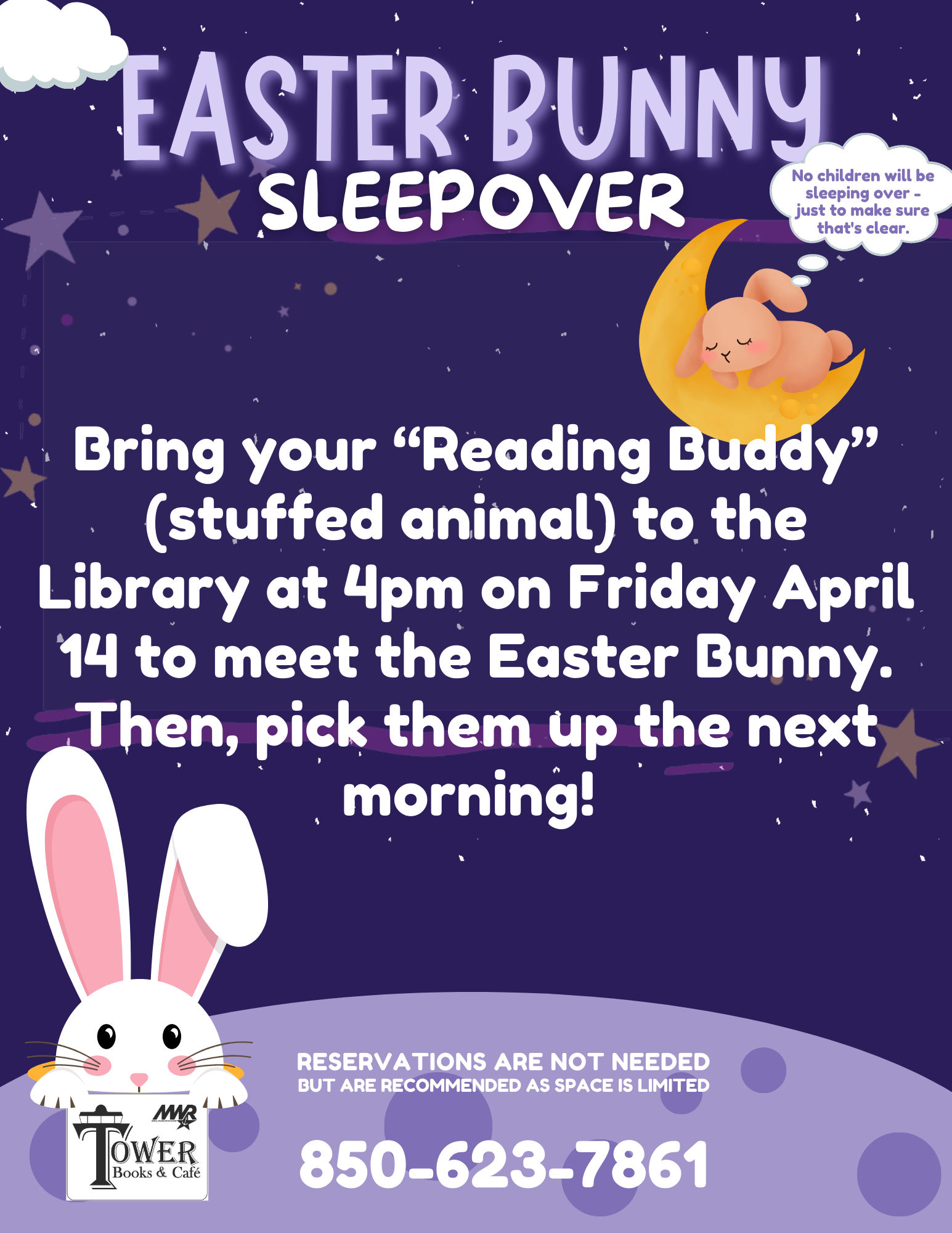 PRINT THE POSTER!