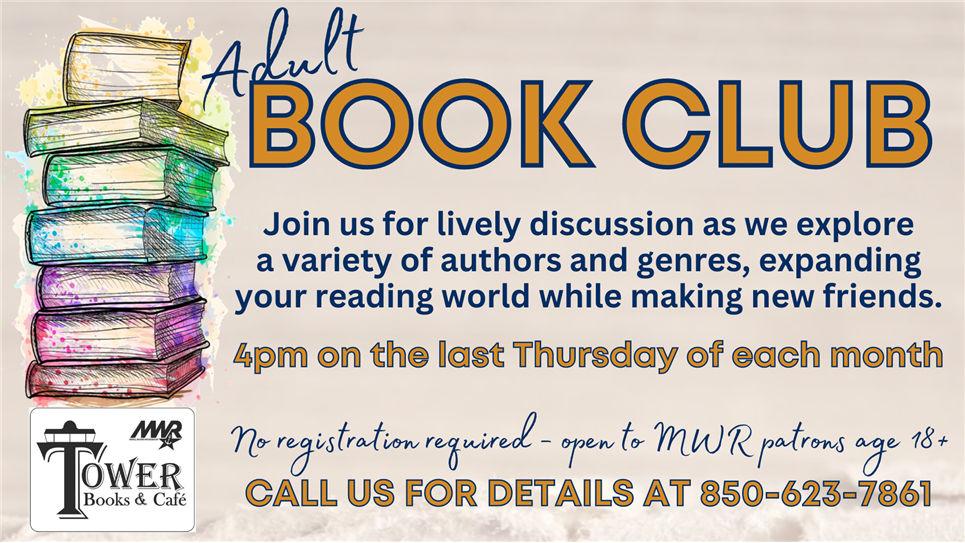 Expand your reading world and make new friends. The Tower Library Adult Book Club meets each last Thursday of the month to discuss books from a variety of authors with interesting genres.
We meet in the Tower Library at 4pm and no registration is required for this event which is open to all MWR patrons age 18+.
Call us for detail at 850-623-7861.
Visit the event on our website at "https://www.navymwrwhitingfield.com/activity/e79ccc0c-f65a-4405-bb9f-41f4ac9829da"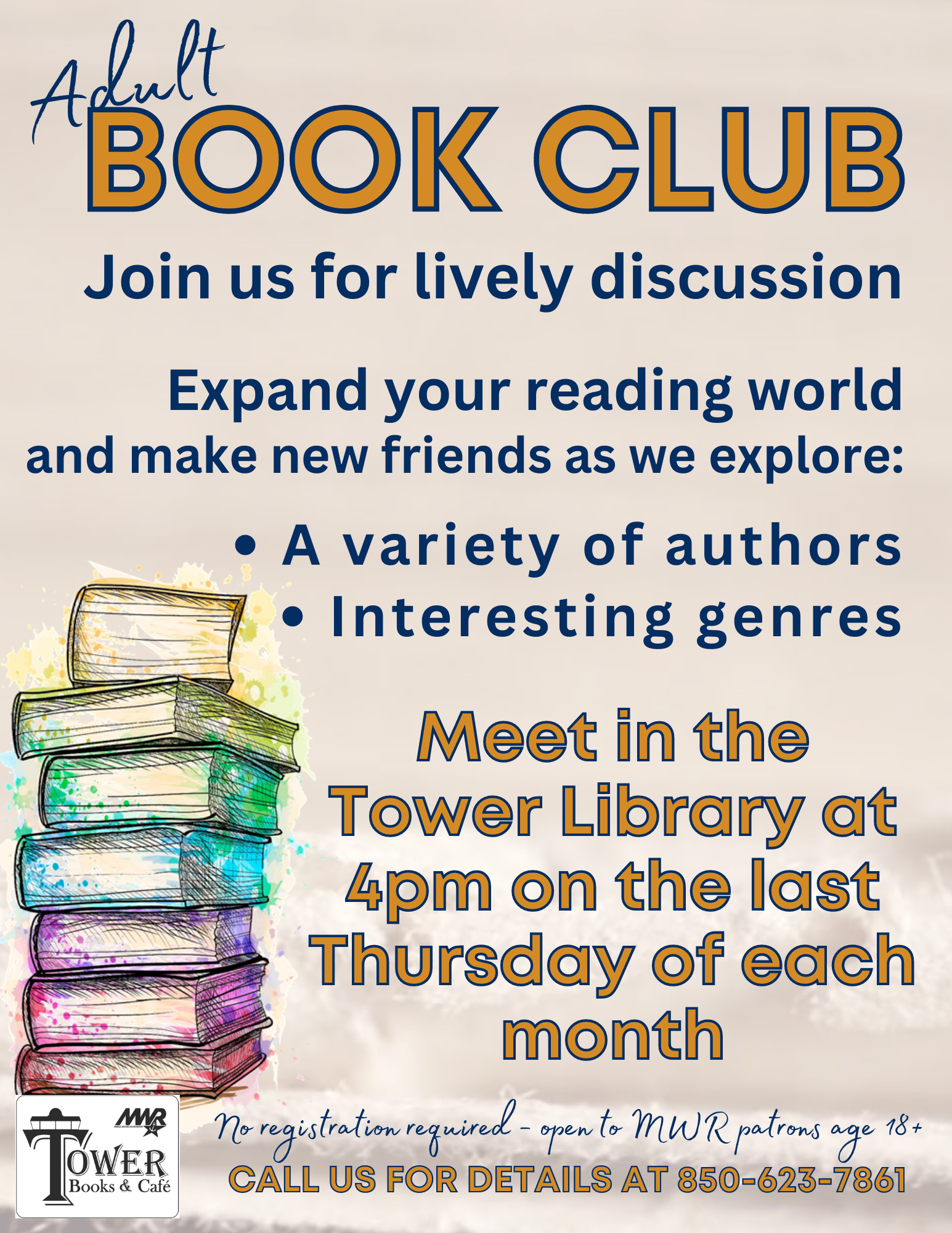 PRINT THE POSTER!