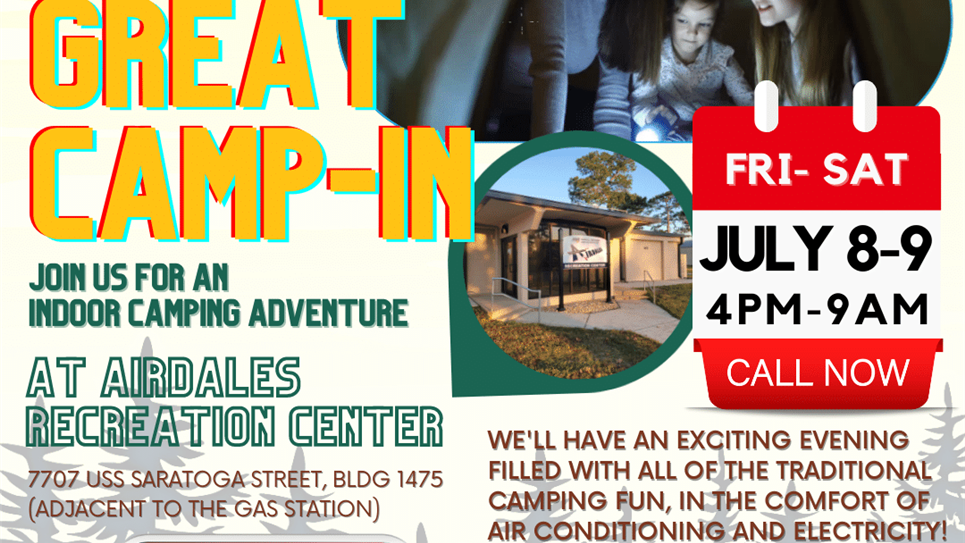 Join
us for an overnight indoor camping Adventure at Airdales. Bring your tent or check out one with us. We will have an exciting evening filled with all of the traditional camping fun, in the comfort of AC.
Registration open June 27 - July 6. Call the Library for your spot!
Camp-In 4pm July 8 to 9am July 9
Tower Library 850-623-7861.