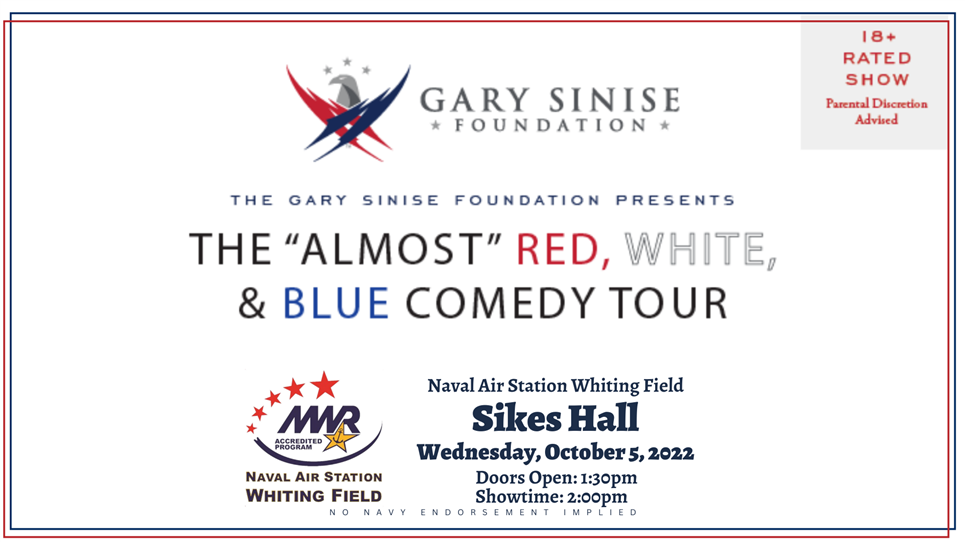 The Gary Sinise Foundation supports the military and first responders and has accomplished so many amazing things in such a short period of time. His Lt. Dan Band has performed at more than 500 military bases around the world. This unique entertainment tour will perform in Sikes Hall on Wednesday, October 5 at 2:00pm. Entrance doors and the legendary Ace's Pub open at 1:30pm.
Call Airdales for more information at 850-623-7032.
Come experience the comedy of:
Josh Blue - as seen on Last Comic Standing and America's Got Talent
Adam Keys - U.S. Army Staff Sergeant Retired
Dewayne White - U.S. Army Retired
Thank you to our sponsor and please visit his website at: "https://www.garysinisefoundation.org"
No Navy endorsement implied.