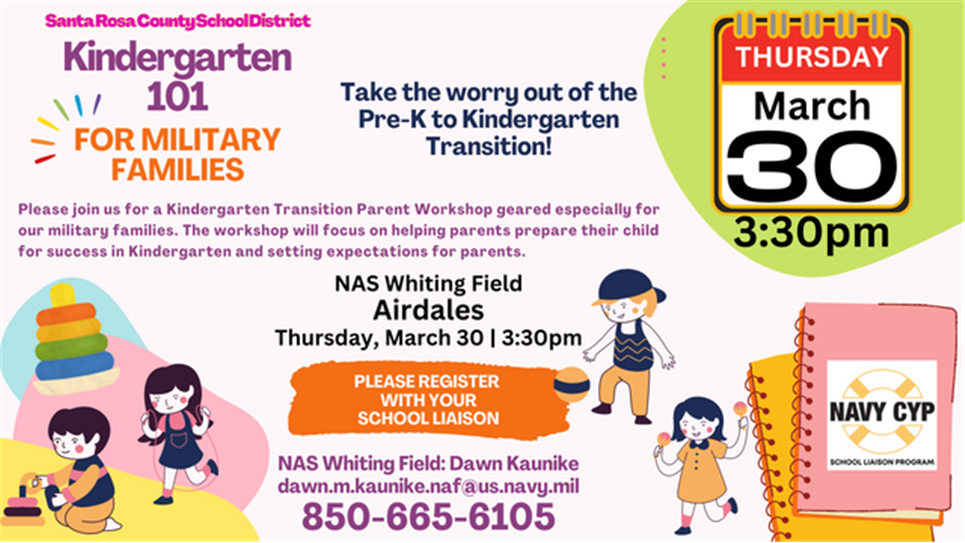 Take the worry out of the Pre-K to Kindergarten Transition!
Please join us in Airdales on Thursday, March 30 at 3:30pm for a Kindergarten Transition Parent Workshop geared especially for our military families. The workshop will focus on helping parents prepare their child for success in Kindergarten and setting expectations for parents.PLEASE REGISTER WITH YOUR NAS WHITING FIELD SCHOOL LIAISON:
Dawn Kaunike at 850-665-6105
or email: dawn.m.kaunike.naf@us.navy.mil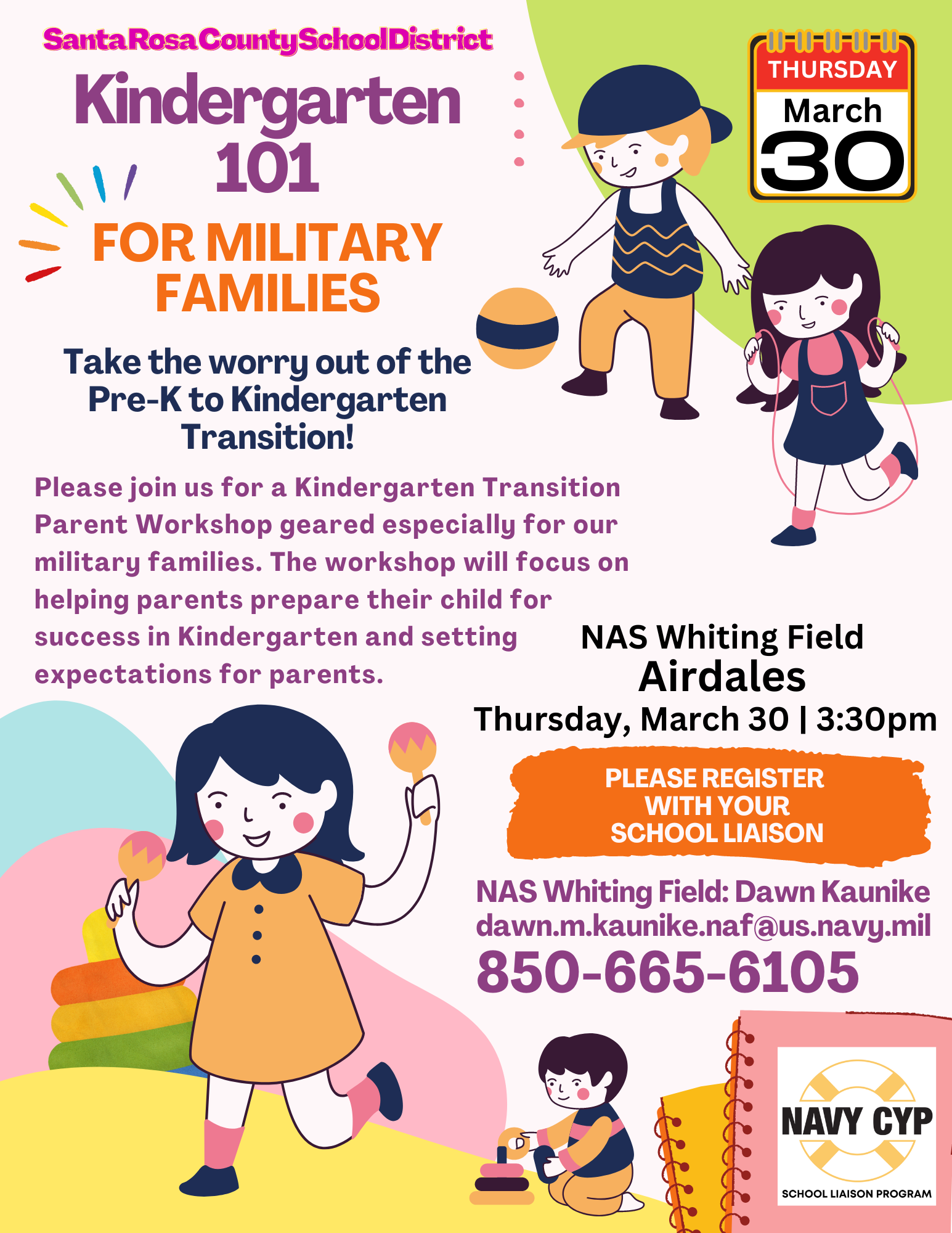 PRINT THE POSTER!