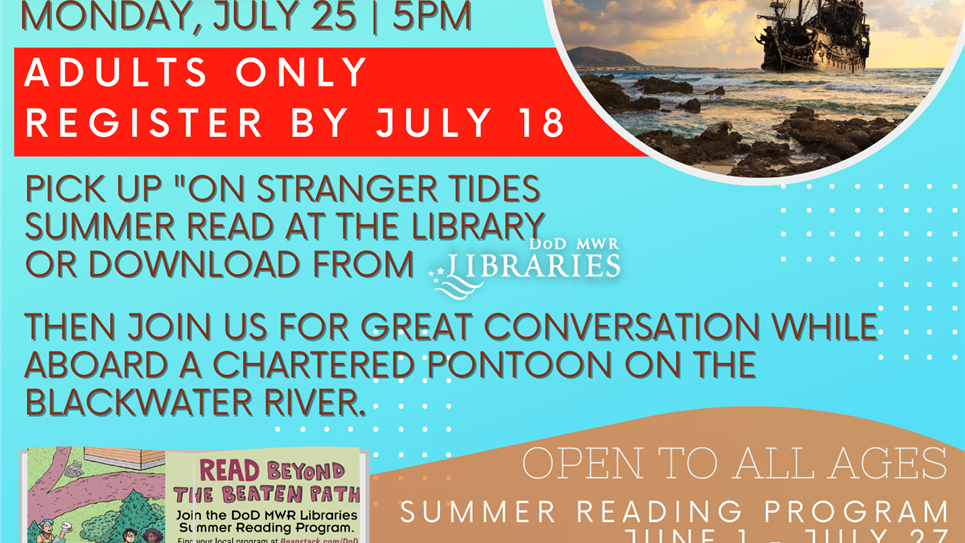 ADULTS ONLY ... We have room for you - join in our Book Talk. Reserve your spot by this Friday July 22 by calling the Library at 850-623-7861.
We'll board a Pontoon Boat at Whiting Park on Monday, July 25. On Stranger Tides will be our book of discussion. We'll float around, share sea stories, and talk about the book which was inspiration for the Pirates of the Caribbean movie series.
No need read the book ahead of the event. We'll read a teaser together at the event and let the conversation carry us away!
Registration required with the Library at 850-623-7861.
Have a summer reading adventure! Read Beyond the Beaten Path with DoD MWR Libraries Summer Reading Program
presented by United Through Reading.
OPEN TO ALL AGES
https://whitingfield.beanstack.com
summer reading program
June 1 - July 27