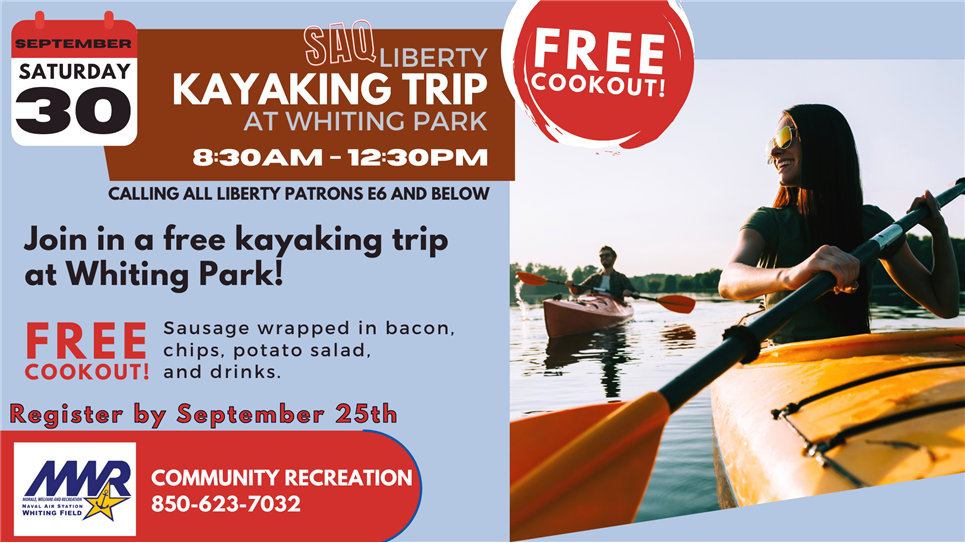 Dive into adventure with us on Saturday, September 30th!
Calling all SAQ liberty patrons, E6 and below! Join us for an unforgettable kayaking experience at Whiting Park, nestled along the serene Blackwater River in downtown Milton.
What to Expect:
Free Kayaking Trip
Scenic River Views
Skill-Boosting Kayak Lessons
Thrilling River Challenge
Post-Adventure Cookout
Whether you're a kayaking pro or a first-timer, this is your chance to paddle through the picturesque waters and make memories that will last a lifetime.
Don't miss out on the camaraderie, adventure, and delicious food at our cookout! It's a day you won't want to miss.
Save the date, invite your friends, and let's make this a day to remember!
Call Airdales at 850-623-7032 to sign up.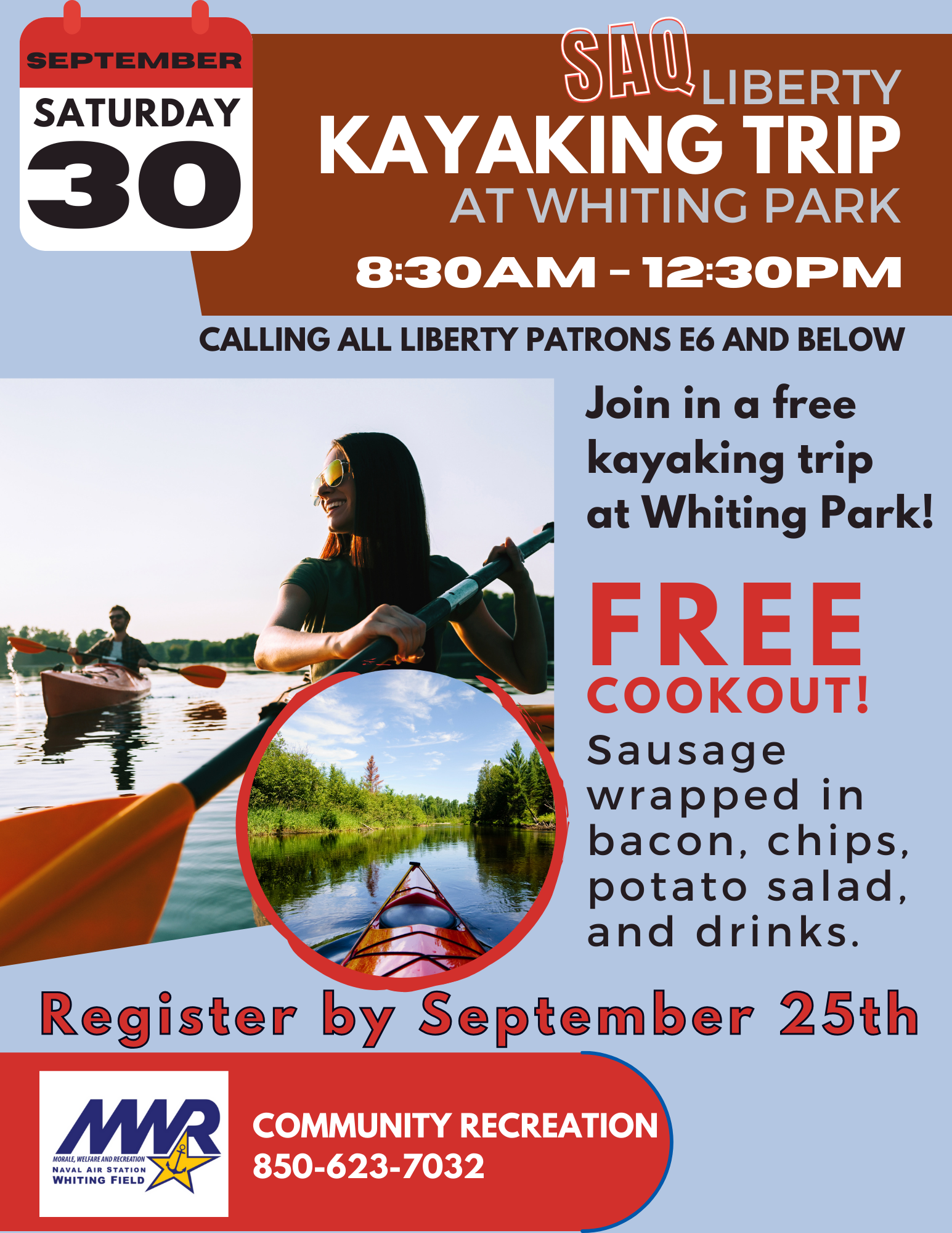 PRINT THE POSTER!