Don't miss out - Registration opens for our Great Navy Campout Starting October 10.
This unique overnight event takes place at Whiting Park from Friday, November 10 through Saturday, November 11. Connect with nature and wildlife at our beautiful waterfront Park and experience the Great Outdoors.
Families will experience lessons on pitching a tent, build a campfire, use their creativity to build a variety of crafts, and learn how to make a delicious campfire snacks. An outdoor movie will take place prior to lights out. Dinner and a grab-and-go breakfast is included.
Eligibility: Military/ DOD ID card holders and family members
Check-in at 2:00pm and finish at 10:00am the following day
Fee: FREE
Registration: Call Airdales Recreation Center at 850-623-7032 to register.
Required: Parent guardian must be present for children under 18.
Sailors and family members, and all MWR-eligible patrons are encouraged to take some time out for adventure this fall. Discover Your Adventure with the Great Navy Campout.
Great Navy Campout is sponsored by T-Mobile. Visit T-Mobile on the web at https://www.t-mobile.com/.
No Navy endorsement implied.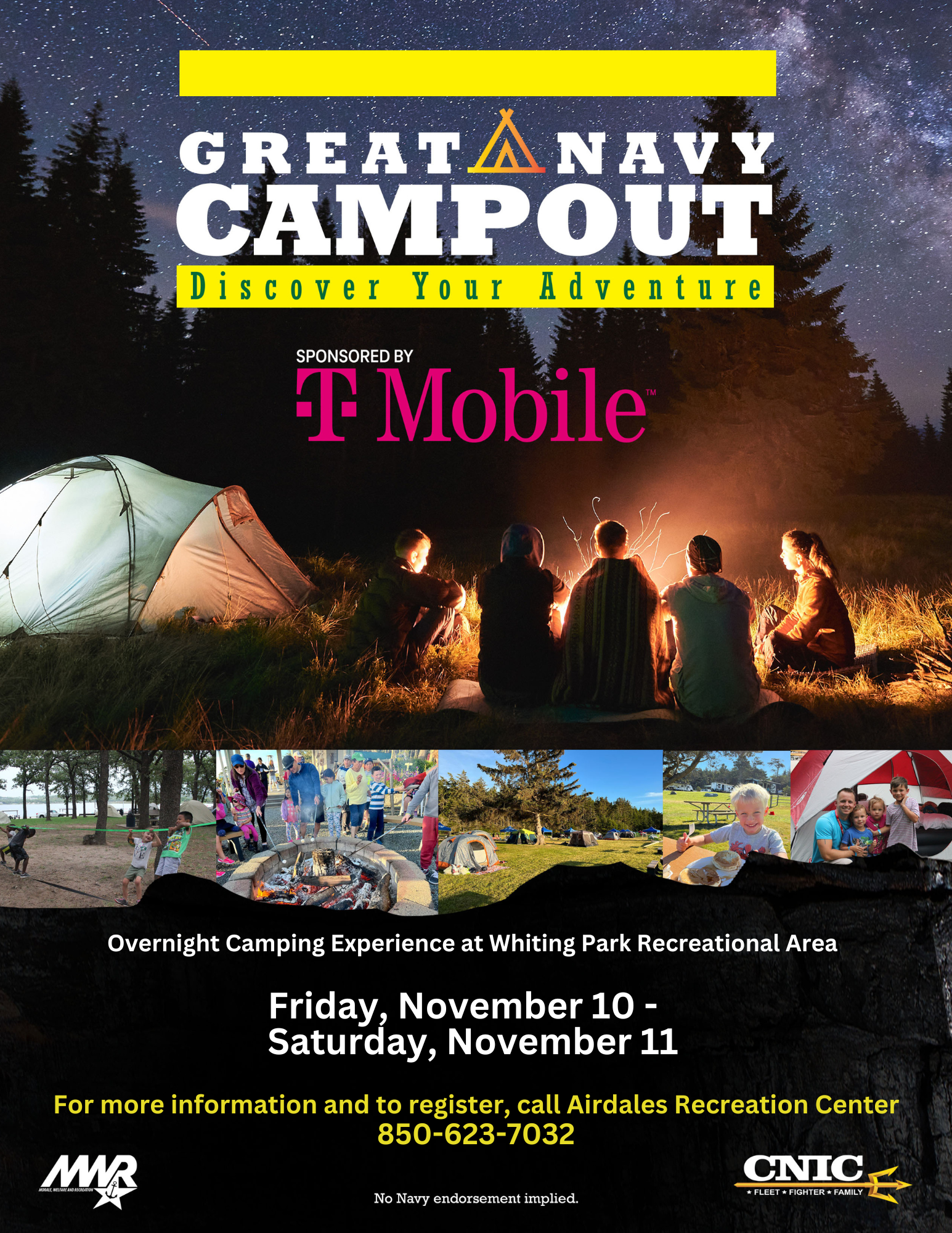 PRINT THE POSTER