HOT TOPICS!
Santa Rosa County School District Schedules

The School Liaison (SL) serves as the communications link between military families with school-aged children, the command, and local school districts.
NAS Whiting Field School Liaison
Dawn M. Kaunike
7180 Langley Street, Bldg. 1417, Room 163
Milton, FL 32570

Office Hours
7:30 am - 4:00 pm
*Closed weekends & holidays*

CALL THE SCHOOL LIAISON ANY TIME!
Phone: 850-665-6105 (DSN 868-6105)
Cell Phone: 850-736-0338
Fax: 850-623-7776
E-Mail: CNIC_SE_WHTG_School_Liaison@us.navy.mil
Please visit us on Facebook "https://www.facebook.com/WFMWR/"
CNRSE School Liaison Quarterly Newsletter
As the "point person" for educational issues, the SL is here to assist military families in addressing school-related issues. Whether you are part of the Navy or another branch of service, active duty or reservist, living on base or in the community, the SL is here to ensure that your child has access to the full range of services available in the local public schools.
In addition to providing information about local public schools, the SL also assists families who choose educational alternatives such as homeschool, private or parochial schools, independent study, or online programs. The local school districts work diligently to assist military families as they transfer to the area. The links to the local school districts are provided below to help you make important decisions about your child's education. However, should you find that the information does not address an issue specific to your family, please do not hesitate to contact your SL for assistance.

ONLINE LEARNING RESOURCES
Available for download:

Parents can find information about the new school year by following this link to Santa Rosa County Schools: https://www.santarosa.k12.fl.us/
Santa Rosa Online - an exciting opportunity for the students of the Santa Rosa County School District to move beyond the traditional school setting into the world of online learning. Serving Santa Rosa students in home education, public education, and private education, Santa Rosa Online offers online courses free of charge to Santa Rosa students:https://www.santarosaonline.org/
Military Family Life Counselors (MFLC)
The Military Family Life Counseling Program is here to provide support for Santa Rosa County Schools. The MFLC offer face-to-face non-medical counseling for military associated children in the local schools. The MFLC can also provide telephone/video non-medical counseling for parents. Please see the contact information for the MFLCs located in Santa Rosa County District Schools.
If you have questions, please reach out to the NAS Whiting Field School Liaison , Dawn Kaunike, at 850-665-6105 (office) or 850-736-0338 (cell).
We are always happy to help!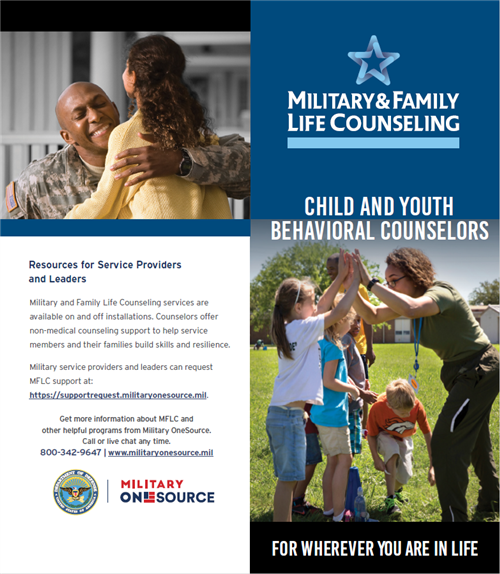 Transitioning Information:
Relocation Information
Interstate Compact for Military Children
Military Child Education Coalition
Military OneSource (Special Needs)
Military Installations
Military Kids Connect
Military OneSource
Transition Information
Anchored 4 Life Transition Program
Sesame Workshop
NAS Whiting Field Housing
CNRSE Regional School Liaison
Transitions Document:
Checklist for Smooth Moves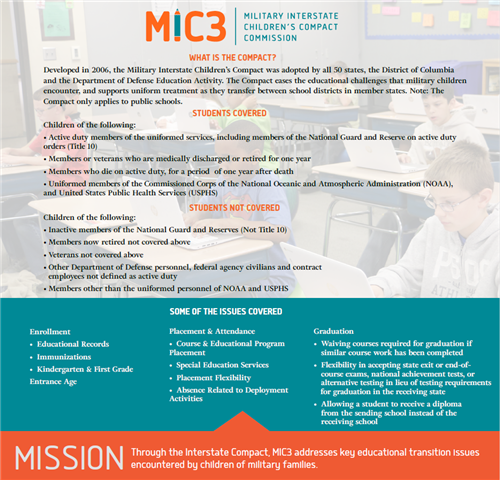 Special Needs:
Special Needs- Exceptional Family Member Program
Family Network on Disabilities
Military OneSource Special Needs
EFMP Liaison - (Exceptional Family Member Program)
Ginger Manley
850-452-5118
ginger.manley.ctr@navy.mil

Tutoring and Resources:
Free Tutoring
Khan Academy
DoD MWR Libraries.org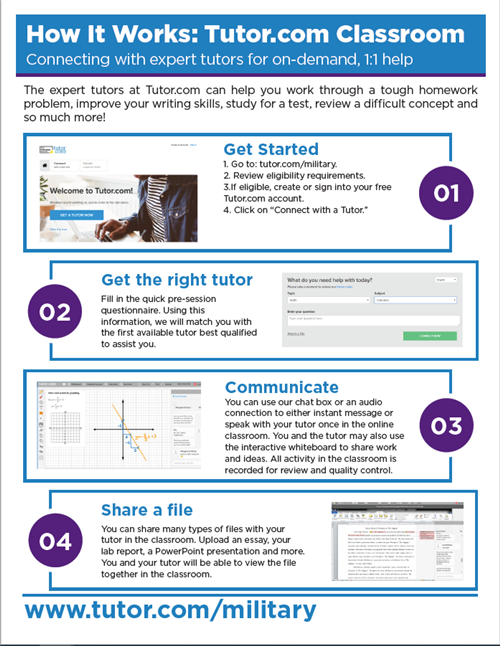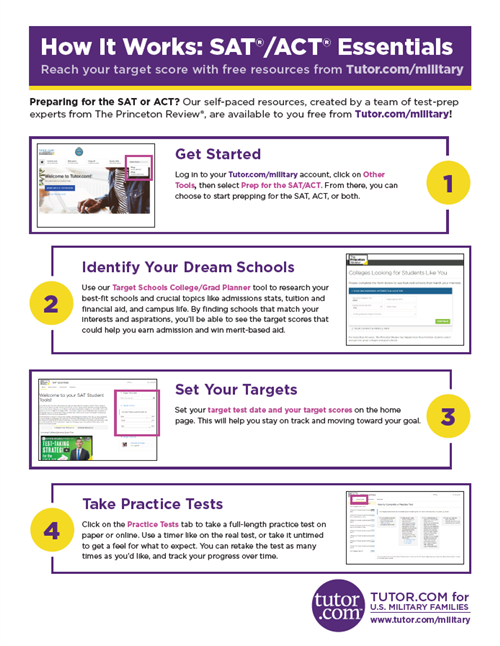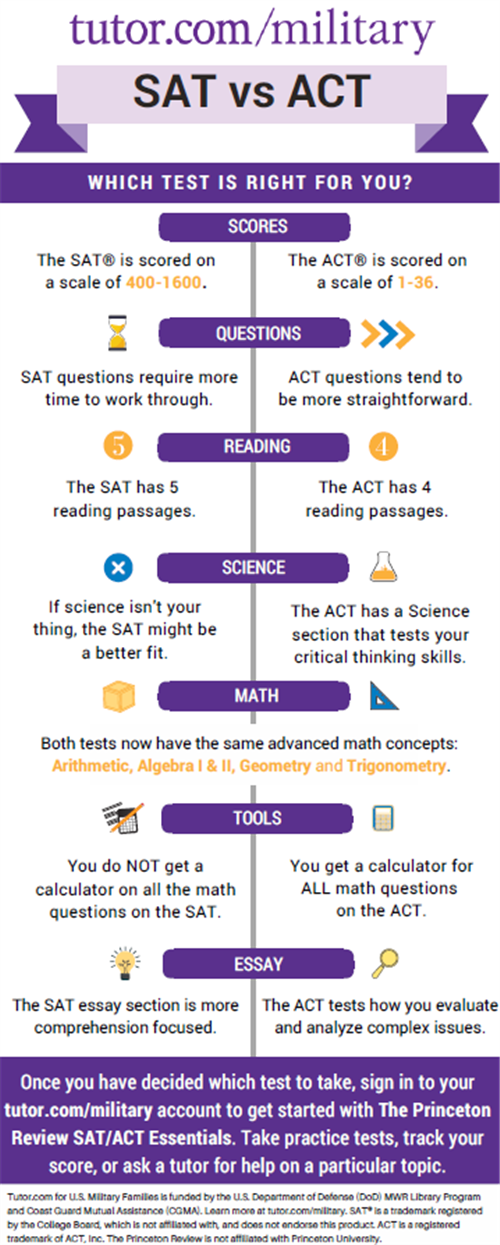 Home Education Program:
In Santa Rosa County, Homeschool is part of the Santa Rosa Blended Academy.
5330 Berryhill Road, Milton FL 32570
Phone 850-981-7860 FAX 850-983-5715
Santa Rosa County Schools Homeschool Information
Home Schooling Legal Defense Association

PCSing to an overseas area that does not have a DoDEA school?
Visit: Department of Defense Education Activity (DoDEA)"www.dodea.edu".

Post-Secondary Preparation:
Military Student Scholarships
Federal Student Aid
FASA
Government Benefits:

Additional Resources:
SL Directories
My Navy Portal
NAS Whiting Field MWR
Navy MWR
National Military Family Association:

Youth Sponsorship:
Anchored4Life has teamed up with the United States military to provide a comprehensive transition and resiliency club for all youth. The peer-to-peer club positively supports and encourages youth through the mastery of resiliency life skills. The NASWF School Liaison currently supports 21 Anchored4Life Clubs in Santa Rosa County District Schools.
The following Santa Rosa County schools support transitions and resiliency by offering Achored4Life Clubs:
Avalon Middle School
Bennett Russell Elementary
Berryhill Elementary
Dixon Primary
Dixon Intermediate
East Milton Elementary
Gulf Breeze Middle
Gulf Breeze High
Hobbs Middle
Holley Navarre Primary
Holley Navarre Intermediate
Holley Navarre Middle
Milton High
Navarre High
Pace High School
Pea Ridge Elementary
Sims Middle
West Navarre Intermediate
Woodlawn Middle
For any youth sponsorship questions or youth sponsor requests, please contact the NAS Whiting Field School Liaison, Dawn Kaunike at 850-665-6105 or at CNIC_SE_WHTG_School_Liaison@us.navy.mil.

Installation Programs:
Child Development Center: (6 weeks – 5 years)
850-623-7472
Hours: 5:30 am – 6:30 pm
U.S. Navy Child and Youth Programs welcome children/youth of all abilities.
Hourly Care: This program is a short term care option (not to exceed 25 hours in a week or 12 hours in a day) that families can book up to 30 days in advance if space in the child's age group is available. To submit a request for care please visit "https://myffr.navyaims.com/wbwsc/whitcyms.wsc/wbsplash.html?wbp=1".
Parents who cannot find care within our CYP must be registered on https://militarychildcare.com/ and on a waitlist at "https://usa.childcareaware.org/fee-assistancerespite/" to qualify.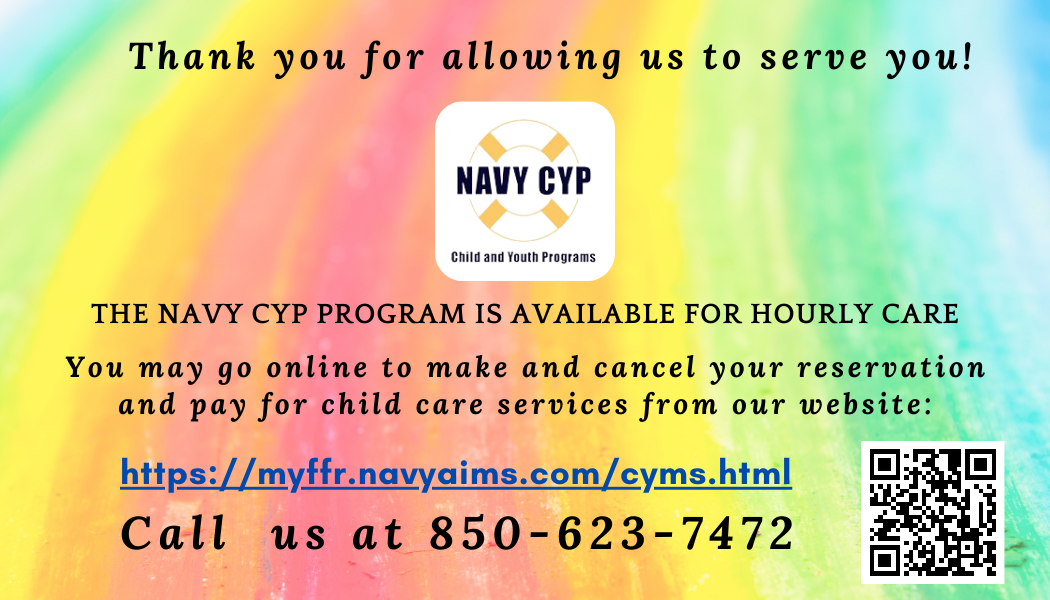 Fleet and Family Support Center:
7511 USS Enterprise Street, Building 3025
Milton, FL 32570A
Phone: 850-623-7177
Fax: 850-623-7735
DSN: 868-7177
Hours: Monday - Friday: 7:30 am - 4:00 pm
Website: About Fleet and Family Readiness
Email: NASWF_FFSC@navy.mil

Florida Department of Education:
Please visit "https://www.fldoe.org/" for the Florida Department of Education website.

School District Information Links:
Santa Rosa County Schools
Escambia County Schools
Okaloosa County Schools

Santa Rosa County Private and Parochial Schools:
Santa Rosa Christian School: PK-12
P.O. Box 643
Milton, FL 32572
Tel: 850-623-4671
Distance from NASWF: 6.2 miles
West Florida Baptist Academy: PK-12
5621 Highway 90
Milton, FL, 32583
Tel: 850-623-9306
Distance from NASWF: 8.6 miles
LEAD Academy: K-12
4106 Berryhill Rd
Pace, FL 32571
Tel: 850-995-1900
Distance from NASWF: 9.0 miles
Lighthouse Private Christian Academy
1530 New Hope Road
Gulf Breeze, FL 32563
Tel: 850-733-1017
Distance form NASWF: 29.0 miles

Checklist for Enrollment into a Florida Public School:
Florida Statute 1003.22 requires each child entering a Florida school for the first time to present a certificate of immunization from a licensed practicing physician or the county health department prior to entry into school. Pre-kindergarten and kindergarten students must have current immunizations and physical examinations before registration. Seventh grade students have five (5) school days to become compliant with immunizations or they will be excluded from school. Other students including children enrolling under emergency or homeless conditions will be allowed thirty (30) days from the registration date to present the certification requirement. All immunizations must be recorded on the Florida Certificate of Immunization (Form 680). For more information: Florida Immunization Schedule
AGE REQUIREMENTS
Any child shall be eligible for admission to kindergarten if he or she has attained the age of five (5) years on or before September 1 of the school year. However, a child who transfers from another state shall be admitted under the same age requirements as established in the state where he or she previously resided.
For admission to first grade, a student shall be six (6) years old on or before September 1 of the school year and shall satisfy one (1) of the following requirements: (a) Previous enrollment and attendance in a Florida public school; (b) Satisfactory completion of kindergarten as specified in Florida Statute; or (c) Previous attendance in an out-of-state school into which he or she was admitted on the basis of age requirement established by the state of residency.
A copy of the child's proof of age (birth certificate) must be supplied at the time of enrollment.
SOCIAL SECURITY NUMBERS
The school district shall include the social security number in the student's permanent records. For more information, please refer to Florida Statute: 1008.386
PROOF OF RESIDENCY
You need a document or photocopy showing your name and your home address in Florida. Examples include utility bills, bank statements, insurance policies, pay stubs, or government documents. (Post office boxes are not sufficient.) A driver's license is NOT acceptable.
CUSTODY
If any person other than a natural parent has custody of a child, proof of legal custody or guardianship must be provided before the child may be enrolled in a Santa Rosa County public school.
SCHOOL RECORDS
The following school records are needed for registration: (a) Students latest report card and/or transcript is needed for appropriate grade placement. (b) Withdrawal form or report card from previous school is required at registration. (c) Current Individual Education Plan (IEP) (Required if the student is an ESE student, gifted, SLD, speech, etc.)
IMMUNIZATIONS
For information about immunizations and health screenings to attend Florida schools, please visit the Santa Rosa County Schools website for Health and immunizations. *Please note that the NAS Whiting Field Branch Health Clinic is here to service your immunization needs. If you already have an appointment, they will help you then; if you do not have an appointment, you can come in Monday – Thursday from 1300-1500 and on Friday from 0730-1145.
*Also please note that you should bring a hard copy of your child's immunization card. The AHLTA database may not be accessible or have updated your child's immunizations.
Partnership in Education (PIE)
If you are interested in volunteering as a tutor or mentor in Santa Rosa County, please email the NAS Whiting Field SL at "CNIC_SE_WHTG_School_Liaison@us.navy.mil"
We love our volunteers!