===== ===== =====
Three Minutes is all it takes ... North South Field Snack Bar Feedback: "https://www.surveymonkey.com/r/FoodBeverageWhitingField".
===== ===== =====
Hello from South of the Border: Try our standard burritos or be creative with our loaded burritos which give you a choice of meats, beans, rice, corn, sautéed vegetables and all the cold fixings! Guaranteed to leave you satisfied. We have ready made "grab and go" salads and daily specials too.
Northfield Snack bar is the place to go if you're looking for healthy options or you're trying to go gluten free, we have many great menu items to choose from. Come see us today!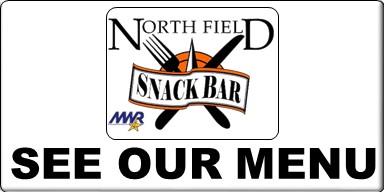 GoWifi is available at this location!
*Click here for details about GoWifi.*