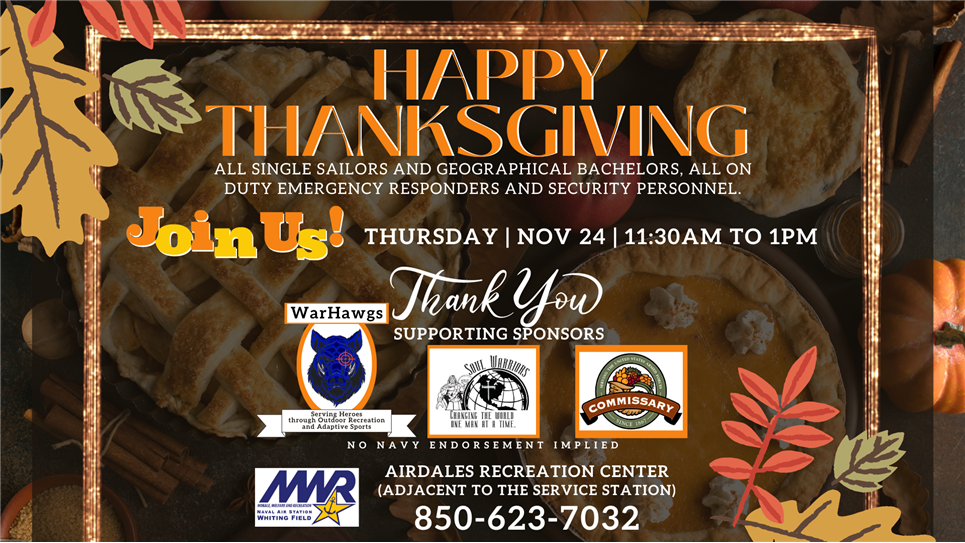 Enjoy a Thanksgiving Meal at Airdales. We'll provide a traditional feast with all the fixins' from 11:30am to 1pm (or until we run out of food). This event is open to all Single Sailors, Geographical Bachelors, all On-Duty Emergency Responders and Security Personnel.
Fill yourself with great food and watch the games on the big screens.
Call Airdales at 850-623-7032.
Thank you to our sponsors:
Warhogs "www.warhogs.org" - A non-profit serving heroes through outdoor recreation and adaptive sports
Soul Warriors of Milton "https://m.facebook.com/profile.php?id=100081784201601" - A non-profit Men's Ministry
NAS Whiting Field Commissary "https://www.commissaries.com/shopping/store-locations/whiting-field-nas"
No Navy endorsement implied