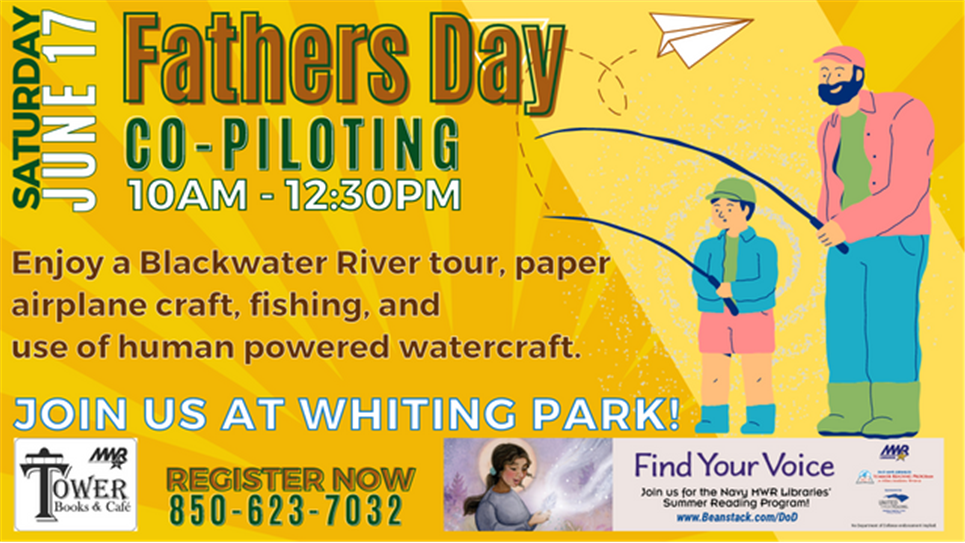 Co-piloting Crafts such as Paper Airplanes. Park is open with free use of human powered watercraft. Fishing demonstrations and pontoon boat tours. Registration open June 1 - June 17.
Celebrate Fathers Day a little early with a family day at Whiting Park. Enjoy a Black Water River tour, fishing lesson, free fishing, crafting, and use of human powered water craft.
Whiting Park 850-623-2383
0930-1000: Check-In Introductions and adventure time
0930 – 1000: Crafting and Scavenger hunt
1000 – 1030: Discuss how to cast a line and bait a hook
1030 – 1200: Fishing Free time/practice casting on corn hole boards and crafting
1130 – Co-Pilot Training Brief and Craft
1200 - Staff Guided Pontoon ride
1200 – 1230: Kayaking or boating time
1230 – Picnic and conclusion of the event. Patrons can continue to stay and participate in fishing/kayak ride through the day.
Find Your Voice with the 2023 DoD MWR Summer Reading Program!
This summer, we'll be exploring books, history, social sciences, and STEAM fields that empower readers of all ages to make their voices heard! Visit the DoD Beanstack page and sign-up for our Summer Reading Program. Log your reading time and earn prizes! Readers that are not located near a Library can also participate in the DoD Virtual Summer Reading Program. Our Library, Community Recreation Center and Fitness Center will be hosting special events all summer long that encourage patrons to read, learn, and speak up! Please contact us if you have questions about participation, registration, or logging your time.
Visit "www.navymwr.org/programs/libraries"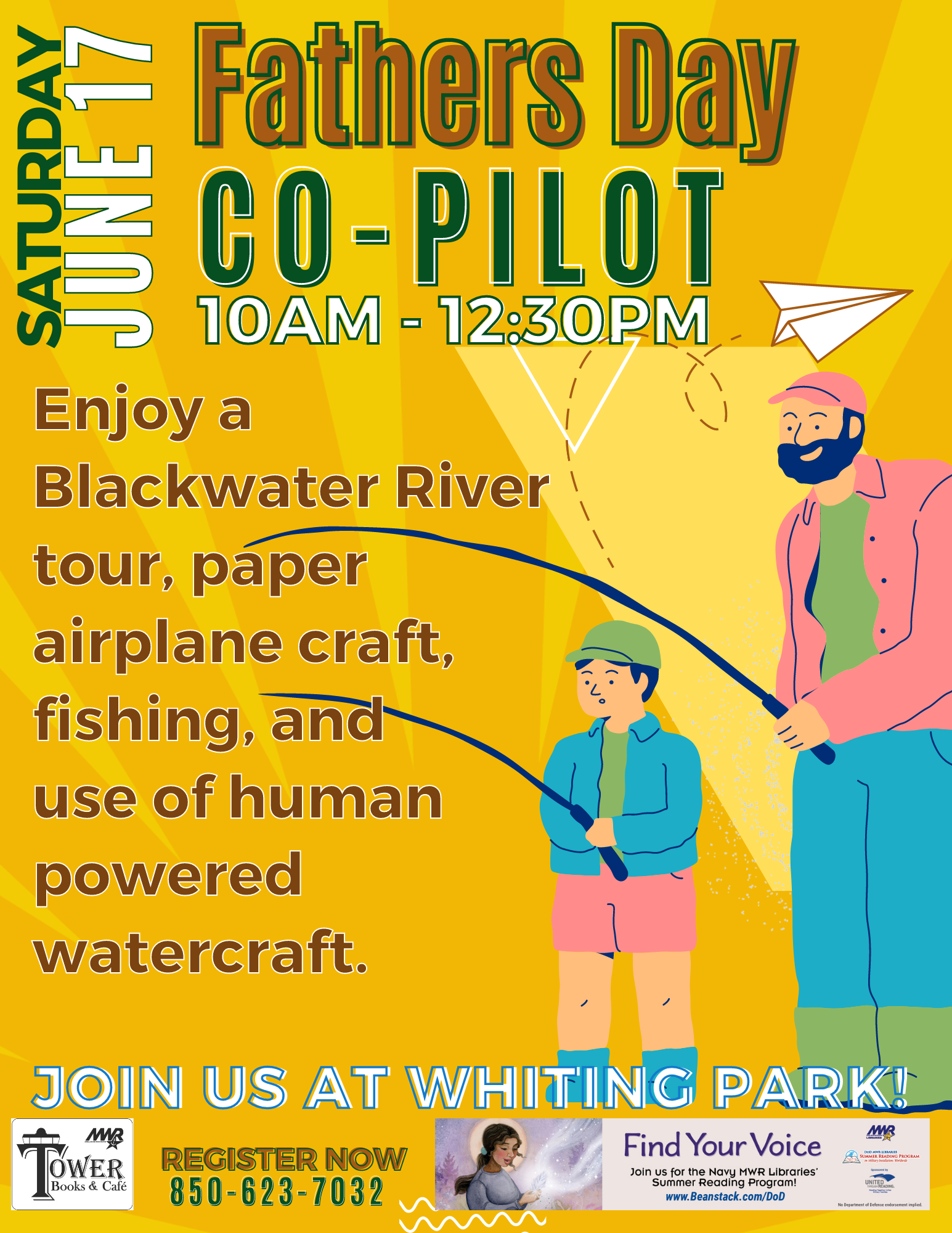 PRINT THE POSTER!